Environmental Sustainability Program Manager
Joby Overview
Located in Northern California, the Joby Aviation team is steadily working toward our goal of creating an affordable, all-electric air transportation system. Imagine an air taxi that takes off vertically, then quietly and quickly carries you over the traffic congestion below, giving you back the time that otherwise would have spent sitting in traffic. Since 2009, our team has been making this dream a reality, designing and flight testing a prototype aircraft capable of serving in a network of electric air taxis. We're looking for talented individuals to join our team as we push onwards toward certifying the aircraft with the Federal Aviation Administration and preparing for commercialization with launch targeted in select markets for 2024.
Overview
Guided by the principles of people planet profit, our Sustainability Team is building a world-class program to address climate change impacts, circular economy, resource conservation, waste reduction and compliance within Joby Aviation. The team drives initiatives to ensure environmental compliance and environmental sustainability throughout the company. Primary focus is on Environmental Social Governance (ESG) metrics (energy, water, waste reduction, emissions reduction) and results interpretation to evaluate program development and execution in alignment with regulatory requirements and company sustainability goals.
Joby Aviation is seeking a highly organized, passionate individual to work on the Sustainability Team in all aspects of work related to environmental sustainability programs including energy consumption, resource consumption, carbon emissions, recycling, transportation, and emerging green technologies. The role will require you to develop, implement, and maintain programs that ensure operational environmental compliance and product environmental impact. Working cross functionally with other teams you will identify sustainability opportunities to further our mission and execute employee-engaging environmental sustainability programs that foster a culture of sustainability. You will develop and track metrics and assist in defining sustainability goals. Additional responsibilities include environmental analysis-related to value chain, product life cycle and compliance for production facilities and any other duties as deemed necessary by the Sustainability Lead. Strong communication skills are imperative and you must have knowledge of key sustainability initiatives such as the United Nation Sustainable Development Goals, circular economy, science based targets, greenhouse gas emissions, ESG, TCFD, SASB,GRI,CDP
You will report directly to Joby's Sustainability Lead and work across the team
Responsibilities
Work with the Sustainability Lead to identify opportunities for control plans to sustain energy savings, carbon emission reductions, resource conservation, waste reduction, and other sustainability practices, environmental best practices, sustainable building design and, emerging green technology
Assess or propose sustainability initiatives that are aligned with Joby's goals, considering factors such as cost effectiveness, technical feasibility, and acceptance
Deliver progress reports with relevant information
Develop collaborative relationships with all team members to assess all operations for energy consumption, carbon emissions, recycling, waste disposal, resource consumption and ways to reduce Joby's environmental impact
Review, synthesize, and explain complex technical data related to environmental compliance and performance metrics
Develop and track environmental permits (air, wastewater, stormwater) and report environmental performance metrics, through an environmental management system
Review chemicals for compliance with all Local, State, Federal, and international regulations
Work with the manufacturing teams to identify opportunities to green operations
Co-chair the Sustainability Committee
Required
4-6+ years relevant experience with a proven track record in sustainability programs and environmental compliance
Bachelor's degree required MBA or advanced degree preferred
Experience with establishing, maintaining, and fostering cross functional relationships
Ability to flourish with minimal guidance, be proactive, and handle uncertainty and ambiguity
Experience integrating sustainability with business, strategy, and finance
Experience collecting and interpreting environmental data for performance metrics and compliance
Outstanding communication and interpersonal skills
Proven track record of program management - managing, organizing, and driving deliverables of complex projects
Passion for Joby's mission and ability to thrive under pressure in an unstructured, fast paced environment
Pursuant to various local, state, and federal regulations, you must show proof of your full COVID-19 vaccination status prior to your start date. Exemption requests are available for bona fide religious and medical circumstances.
Desired
Previous experience with EV technologies
Experience in the renewable energy sector
Experience with California air regulations
Ability to challenge and influence various groups across organizations
Apply
Your application has been successfully submitted.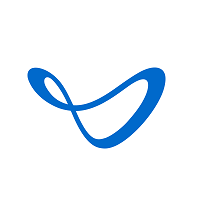 Electric Aerial Ridesharing