Mass Properties Engineer
Joby Overview
Located in Northern California, the Joby Aviation team is steadily working toward our goal of creating an affordable, all-electric air transportation system. Imagine an air taxi that takes off vertically, then quietly and quickly carries you over the traffic congestion below, giving you back the time that otherwise would have spent sitting in traffic. Since 2009, our team has been making this dream a reality, designing and flight testing a prototype aircraft capable of serving in a network of electric air taxis. We're looking for talented individuals to join our team as we push onwards toward certifying the aircraft with the Federal Aviation Administration and preparing for commercialization with launch targeted in select markets for 2024.
Overview
Joby Aviation is seeking an experienced mass properties engineer to join our dynamic and quickly growing team. This is a lead role that will require direct participation with our design team in the aircraft development process, specifically in the establishment, tracking, and enforcement of design target weights. This individual will also be responsible for the creation and maintenance of the company's mass properties management and control system.
Required
B.S. in mechanical engineering, aerospace engineering, or other relevant discipline
5+ years of experience with mass properties and weight control in aerospace or equivalent
Experience identifying and resolving mass property threats and opportunities
Ability to create and maintain a Microsoft Access database
Experience with allocation, estimation, and management of mass properties requirements, margins, and weight growth allowances throughout the entire aircraft lifecycle
Ability to develop and implement a mass properties management and control program
Generation of aircraft distributed mass profiles and verification that the mass properties model is an accurate representation of the air vehicle (center of gravity and moments of inertia)
Consume maturity changes in the design and provide status to Integrated product teams on meeting their mass targets and roll up of Aircraft CG
Participating as a presenter or reviewer in technical and program reviews
Maintaining accounting and reporting systems to inform the customer and management of current and projected mass properties trends
Perform weight and balance testing to measure center of gravity and moment of inertia
Ability to develop system requirements, flowdown, and validation of the hardware to ensure the mass design criteria have been met
Experience keeping weight and balance models current within complex CATIA assemblies for the purpose of accurate weight data reporting
Capable of individual contribution and building a team of mass property engineers
Pursuant to various local, state, and federal regulations, you must show proof of your full COVID-19 vaccination status prior to your start date. Exemption requests are available for bona fide religious and medical circumstances.
Desired
Familiarity with SAWE RP A-7, RP 7, and RP 8, or predecessors
Experience using the weight estimation capabilities within CATIA
Hold an Aircraft Weight and Balance Certification
Experience with the Automated Weight and Balance System (AWBS) system
Apply
Your application has been successfully submitted.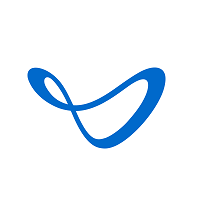 Electric Aerial Ridesharing