Manager of Flight Training
Joby Overview
Located in Northern California, the Joby Aviation team is steadily working toward our goal of creating an affordable, all-electric air transportation system. Imagine an air taxi that takes off vertically, then quietly and quickly carries you over the traffic congestion below, giving you back the time that otherwise would have spent sitting in traffic. Since 2009, our team has been making this dream a reality, designing and flight testing a prototype aircraft capable of serving in a network of electric air taxis. We're looking for talented individuals to join our team as we push onwards toward certifying the aircraft with the Federal Aviation Administration and preparing for commercialization with launch targeted in select markets for 2024.
Overview
Joby Aviation is seeking an experienced Airplane Certified Flight Instructor - Instrument (CFII) to join our Flight Standards and Training team as a Manager of Flight Training, based in Marina, CA. This role will be instrumental in creating a curriculum suited to a 2-year academic program within a Part 141 flight school. In addition, the role will help build a Part 61 flight school to enhance knowledge and awareness of core aviation principles for Joby team members. The successful applicant will be willing to work in a fast-moving, innovative space, and will respond well to being involved with a radically new aviation environment.
Responsibilities
Develop a flight training curriculum for a Part 141 flight school
Prepare an application for certification as a Part 141 flight school
Support the development of a 2-year academic degree program in aviation
Develop and deliver a Part 61 curriculum for Joby team members
Manage a team of CFIs
Perform flight instruction, pre-flight planning and briefing, ground and flight lessons, post-flight debriefs, analysis and reporting
Contribute to internal flight safety and standardization discussions
Complete all required documentation in accordance with established Company and FAA procedures
Observe all laws, regulations and other applicable obligations wherever and whenever business is conducted on behalf of the Company
Work in a safe manner in accordance with established operating procedures and practices
Perform other duties as assigned
Required
Airplane Certified Flight Instructor - Instrument (CFII)
Minimum of 2 years' experience as a CFI, with at least 750 hours of dual given
A minimum of 1,000 hours pilot in command (PIC) flight time
Excellent interpersonal and written communication skills
Ability to work extended hours and travel as required
Read and speak English proficiently
Able to work permanently in the USA and willing to relocate to California
Pursuant to various local, state, and federal regulations, you must show proof of your full COVID-19 vaccination status prior to your start date. Exemption requests are available for bona fide religious and medical circumstances.
Desired
Airline Transport Pilot (ATP)
Experience instructing in a Part 141 training school
Experience developing aviation courseware
Rotorcraft pilot certificate
Bachelor's degree
Apply
Your application has been successfully submitted.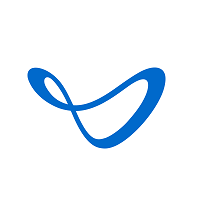 Electric Aerial Ridesharing