Autonomy Mechanical Engineer
Joby Overview
Located in Northern California, the Joby Aviation team is steadily working toward our goal of creating an affordable, all-electric air transportation system. Imagine an air taxi that takes off vertically, then quietly and quickly carries you over the traffic congestion below, giving you back the time that otherwise would have spent sitting in traffic. Since 2009, our team has been making this dream a reality, designing and flight testing a prototype aircraft capable of serving in a network of electric air taxis. We're looking for talented individuals to join our team as we push onwards toward certifying the aircraft with the Federal Aviation Administration and preparing for commercialization with launch targeted in select markets for 2024.
Overview
Joby Aviation is seeking a passionate individual to join our Autonomy team. This individual will be responsible for flight-critical electronic mechanical packaging and integration; design and construction of prototype aircraft. Hands-on rapid prototyping experience and a "get it done" attitude are critically important for this role. This is a fast pace position with ideas quickly growing from concept to flight.
Responsibilities
Lead mechanical design and integration of autonomy sensors into airframes
Package custom electronics requiring minimal mass, adequate thermal performance, and reliability in harsh environments
Take ideas from the conceptual stage through to detailed design using CAD
Develop mechanical designs for all vehicle sizes ranging from subscale to full scale vehicles
Direct communication with suppliers and vendors
Fabricate work instructions while working with technicians during integration and manufacturing.
Required
B.S. in mechanical engineering or another relevant discipline; M.S. preferred
At least 2+ years of working experience in relevant industry, with examples of rapid prototyping projects
Expertise in CAD
Proficiency in mechanical design of metallics and composite assemblies, materials selection, kinematics, troubleshooting, and analysis
Experience with hands-on design and testing
 Pursuant to various local, state, and federal regulations, you must show proof of your full COVID-19 vaccination status prior to your start date. Exemption requests are available for bona fide religious and medical circumstances.
Desired
M.S./Ph.D. in relevant discipline
Experience with Dassault Systemes CAD, specifically using Generative Shape Design, Part Design, and Assembly Design
Experience with finite element tools
Understanding of DO-160 qualification or applicable environmental qualification design and testing
Experience with designing for manufacturability
Experience working with aerodynamic structures
Aircraft homebuilding and rapid prototyping experience is a plus
Experience with simulating thermals and cooling dynamics
Ability to evaluate manufacturing tolerances and be able to work with the team on performance sensitivities
Apply
Your application has been successfully submitted.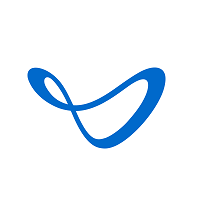 Electric Aerial Ridesharing