Financial Analyst
The Company:
Axle keeps the supply chain moving by providing a modern payments platform for the logistics industry. Hundreds of freight brokers trust Axle to manage their working capital, payments, and back office processes.
We're processing $20M+ in payments each month and growing over 500% year over year, and we're backed by some of the top freight- and fintech investors in the world, including Crosslink Capital, Anthemis, Techstars, Trucks VC, Flexport, and FJ Labs.
The Team:
We see Axle as a constant work-in-progress, and the same is true of our people; for all of us, we believe the best is yet to come. Our core values are tenacity, curiosity, empathy and transparency, which we pursue through thoughtful discussion and knowledge-sharing among a diverse set of peers and colleagues
What excites you: 
Working with numbers means modeling with numbers to solve practical problems
Researching and analyzing information, detail-oriented person with a curious mind
Creating charts, graphs, and generating reports, granular details and high-level strategy projects 
You're interested in assessing performance, so you are always trying to find ways to create value for your company by improving their operations
What you'll do: 
Create/Maintain the following monthly reports:
FP&A/Financials Report, 
External Reporting for Lenders/Investors, 
Portfolio Monitoring Report
Market Research Update Report
Debt Covenant Report
Perform ad-hoc analysis to support the entire organization including, but not limited to, unit economics, churn, customer segmentation analysis, performance analysis, ad-hoc lender and investor requests and market positioning material
This individual will support financial model maintenance and building throughout the organization
They will help build, maintain and operate our financial reporting, accounting, and capital markets processes
The person I am looking for will be an all-around type of analyst (meaning that they have a broad background that can sufficiently provide support on each of the key finance pillars of finance, accounting and capital markets)
The experience you'll bring: 
Minimum of 2 years financial analyst experience, preferably in fin-tech
Experience building financial models, performing analysis and reporting
Experience with financial statements, financial performance monitoring and general FP&A activities
Experience distilling financial model output and organizational analysis into business insights and presentations
Proficient in excel
What we offer: 
Generous Option (Equity) Grant
Unlimited PTO
Fully Remote
Quarterly Off-sites 
Home Office Build-Out Allowance
Professional Development Allowance
Healthcare Reimbursement for Premiums and Medical/Dental/Vision Expenses
Cell Phone Plan Reimbursement
Home Internet Reimbursement
Wellness/Gym Reimbursement
401K Program
 At Axle, we don't just accept difference — we celebrate it, we support it, and we thrive on it for the benefit of our employees, our products, and our community. Axle is proud to be an equal opportunity workplace and we're an e-verify and equal opportunity employer.
Apply
Your application has been successfully submitted.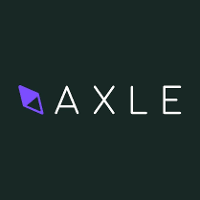 All-in-One Financial Platform for Modern Freight Brokers