Backend Engineer
Backend Software Engineer - Elixir
The Company:
Axle keeps the supply chain moving by providing a modern payments platform for the logistics industry. Hundreds of freight brokers trust Axle to manage their working capital, payments, and back office processes.
We're processing $20M+ in payments each month and growing over 500% year over year, and we're backed by some of the top freight- and fintech investors in the world, including Crosslink Capital, Anthemis, Techstars, Trucks VC, Flexport, and FJ Labs
The Opportunity:
As a Backend Engineer, you will be responsible for building the critical infrastructure to process transactions, internal automation tools to streamline payments, and underlying functionality for features our clients love. 
You'll not only be enhancing existing functionality, but also have the opportunity to build new products that will be instrumental to our continued growth. 
What Excites You: 
You love deploying features. One of your favorite feelings is confidently shipping code that will deliver tremendous value to the world. 
You do things the hard way because you know that it's often the right way. You'll make sure our code is well-documented and well-tested. You'll spend the time thinking about the data-models and APIs to ensure that we are building a solid foundation for scale. 
You don't want to just take tickets, you want to take ownership. You want to fully understand the problem-space so you can design and build the best solutions.
You want to work with a team that is always looking to support each other and help each other grow. This may be through pair-programming, code reviews, or just sharing interesting articles or helpful tips. 
What We Are Looking For:
3-5 years of experience working in a high-growth engineering team
Professional work experience using Elixir or other functional programming languages (Scala, Clojure, Haskell, Erlang, etc…) 
Familiarity with Event Sourcing, CQRS, or Domain-Driven Design
Familiarity with other components of our modern infrastructure and tooling such as: Google Cloud Platform, Postgres, Typescript, Microservices, Test-Driven Development. 
Benefits and Perks:
Fully remote work by design
Quarterly in-person retreats
Unlimited paid time off
Medical, dental, & vision
Mental and physical wellness stipend
Generous option (equity) grant
Professional development reimbursements
We see Axle as a constant work in progress, and the same is true of our people: for all of us, we believe the best is yet to come. We want to work in the company of warm, inclusive people who treat their colleagues exceptionally well. The kind of people who are committed to going out of their way to help others in the short-term and to push them to grow over the long-term.
At Axle, we don't just accept our differences. We celebrate them. Axle is proud to be an equal opportunity workplace and an equal opportunity employer.
Apply
Your application has been successfully submitted.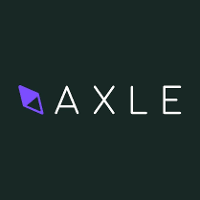 All-in-One Financial Platform for Modern Freight Brokers