Senior Software Engineer, Robotics
We are changing the world of agriculture with autonomy at Bear Flag Robotics. Our team is building a fleet of autonomous farming tractors and is looking for a software engineer to join our robotics team.
Bear Flag is still a small team, so this is a great time to join a really dynamic and engaging environment. It's a chance to define your role as well, as we'll be building the next generation of systems from the ground up. 
Ideally you have developed, implemented, tested and released software into customer hands. You're comfortable in Python/ C++, have a strong software background and are comfortable working on a breadth of problems. Some experience with automation, autonomous vehicles, mobile robotics or other hardware products is a plus. 
Your Role
Shape improvements in the robotics software stack including state machine, health monitoring and process speed
Work to upgrade the robustness, reliability and usability of the robotics software stack
Design, develop, test and release features
Develop libraries that streamline robotics code development
Work closely with robotics engineers to ensure a high standard of code quality
Work closely with platform team to closely integrate customer user interface
Work with infrastructure team to develop a CI/CD and release process for robotics software
Qualifications
Experience in software development
A strong desire to work on robotic systems
Experience with code analysis, system integration, testing and verification
Strong software development experience in Python/C++
Must be a team player who is passionate about solving challenging problems and willing to help wherever needed to accomplish the overall mission 
Nice to have
Robotics software experience
Experience with hardware products
Experience working with cross-functional teams
Apply
Your application has been successfully submitted.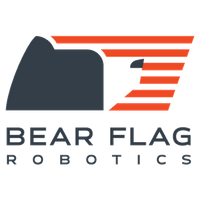 Autonomous Tractor Fleets