Senior Robotics Software Engineer, Motion Planning and Controls
We are changing the agricultural world with autonomy at Bear Flag Robotics. Our team is building a fleet of autonomous farming tractors and is looking for a Motion Planning and Controls expert to join our team.
Bear Flag is still a small team, so this is a great time to join a really dynamic and engaging environment. It's a chance to define your role as well, as we'll be building the next generation of systems from the ground up. 
Ideally you have developed, implemented and tested planning and control algorithms on mobile robotics or autonomous vehicles. You're comfortable in Python/ C++, have a strong software background and are comfortable working on a breadth of problems. Experience with other parts of the autonomy stack, autonomous driving, ROS are a plus. 
Responsibilities
Shape improvements in motion planning and control for our autonomous equipment
Design metrics to quantify performance against expectations
Design, develop, test and release features
Work closely with embedded to improve precision control
Work closely with perception to integrate object detection and avoidance
Qualifications
Experience or understanding of motion planning (such as trajectory planning, optimization-based planning, motion control)
Experience or understanding of control system design and implementation (such as LQR, MPC, PID, Adaptive, etc)
Experience with ROS systems and packages
Strong software development experience in Python/C++
Must be a team player who is passionate about solving challenging problems and willing to help wherever needed to accomplish the overall mission 
Nice to have
Experience with modeling and simulation
Experience working with cross-functional teams
Desire to mentor teammates
Experience with code analysis, system integration, testing and verification
Knowledge of safety standards and regulations
Advanced degree
Apply
Your application has been successfully submitted.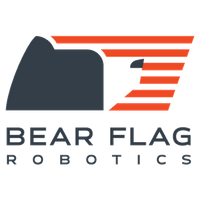 Autonomous Tractor Fleets