Security Engineer
We are changing the agricultural world with autonomy at Bear Flag Robotics. Our team is building a fleet of autonomous tractors and we're looking for a Security Engineer. With the changing landscape of cybersecurity we need someone who can help us look around corners for the next threat.
 We love T shaped team players, broad in many areas and deep in a few (But always willing to learn!). You like to improve systems as you discover things, and love to collaborate. Shapers and owners are welcome here. From the access models in our cloud infrastructure to physically security robotics systems on tractor, you'll be working across the stack. An understanding of Linux, embedded systems, cloud architectures and automation are a must.
An ideal candidate would be part consultant and part implementer, championing best practices and implementing system guard rails with observability across the stack. We have a high focus on delegation and self-service systems (SecDevOps). Help us protect the next generation of Agricultural innovation!
Responsibilites/Qualifications
B.S./M.S in Computer Science or equivalant experience
You enjoy reviewing architectures and code for risks to security and teach others how to think in terms of security.
You know the in and out of Kali, Burp, and Wireshark.
You favor working smarter not harder. Intelligent gatekeepers and feedback loops are your go-to.
Digging into systems with both black and white box approaches, finding the stuff we (or the vendor) overlooked.
You think outside the box and present your findings with ideas with approaches to mitigation. You work with engineering to find acceptable solutions to manage risk appropriately, presenting tradeoffs for the varying spectrum of solutions and approaches.
You build tools that enable others to move quickly while being compliant with our security posture.
Apply
Your application has been successfully submitted.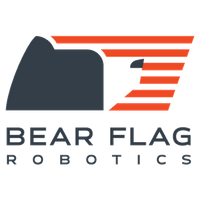 Autonomous Tractor Fleets