Head of Design
We are changing the agricultural world with autonomy at Bear Flag Robotics. Our team is building a fleet of autonomous tractors and we're looking for a Head of Design to lead our effort to craft delightful, emphatic experiences for growers worldwide. From conducting user interviewers to human-centered design to building UIs for mobile and tablets, and all the awesome challenges in between. 
Bear Flag is still an early-stage company, so this is a great time to join a really dynamic and engaging team. It's a chance to define your role as well, as we'll be building a lot of these systems from the ground up. 
We love T shaped team players, broad in many areas and deep in a few (but always willing to learn!). You like to improve systems as you discover things, and love to collaborate. Shapers and owners are welcome here. From setting design requirements to identifying product improvement opportunities, you'd be responsible for building and owning our design system across browser and native environments. We're working in an operations-heavy environment, so you'll be working with growers at customer sites, gathering requirements from engineering and non-engineering teams alike, and of course ensuring our software products meet customer needs. Ideally, you have a growing passion for robotics (esp. within agriculture), working around mechanical systems, and seeing code perform real-world tasks. 
Responsibilities
B.S./M.S in Graphic Design or equivalent experience
AR/VR experience is a major plus - extra bonus if you've built games and immersive experiences
Proven experience in all phases of the design process including user research, copywriting, wireframing, prototyping, visual design, interaction design, and usability testing
You love UI/UX development and are well-versed in going from ideation to composing frontend components that provide well-understood value for customers
They ask and you deliver - you differentiate among delivery platforms such as mobile vs desktop and optimize UX use cases to match the specific platform
You've built design systems from scratch with a deep understanding of how to balance the tradeoffs that come with a high emphasis on aesthetically pleasing yet highly usable applications.
Mission-first is your default. You don't hesitate to help out teams to reach shared objectives, even where you're stretched beyond your comfort zone.
You have a knack for cultivating stakeholder buy-in and command a creative twist to get your audience on board with your vision
Ideally, though not required, you have a passion for hardware products and the intersection with software systems
Deeply passionate about design, you go beyond the status quo and always thinking of ways to improve
You think outside the box, and want to play a pivotal role in designing autonomous ag equipment
Apply
Your application has been successfully submitted.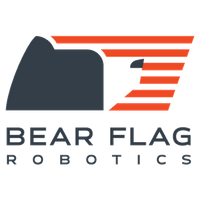 Autonomous Tractor Fleets