DevOps Engineer
We are changing the agricultural world with autonomy at Bear Flag Robotics. Our team is building a fleet of autonomous tractors and we're looking for a DevOps Engineer. In order to build solutions quickly we need tools and infrastructure that adapt quickly to our changing engineering needs.
 We love T shaped team players, broad in many areas and deep in a few (But always willing to learn!). You like to improve systems as you discover things, and love to collaborate. Shapers and owners are welcome here. From scaling CI systems to designing fast feedback test rigs, you'd be responsible for expanding and optimizing our engineering architecture as well as tuning our overall data flow and collection. We're working in a hybrid cloud environment, so you'll be working with systems in the next room, hardware in the field, and of course in AWS. Our full pipeline involves support systems for data collection, storage management, and feeding into Machine Learning pipelines. Ideally, you have a growing passion for robotics (esp. within agriculture), working around mechanical systems, and seeing code perform real-world tasks.
Responsibilites/Qualifications
B.S./M.S in Computer Science or equivalant experience
Working with Engineers to develop CI/CD architectures and tools that help reduce the risk to deploying production code.
You build tools that enable others to move quickly
Advocating for strategies like Blue/Green deployments, feature flags, and partial rollouts.
You automate manual processes in a repeatable way.
Safety is paramount to your solutions, predictability and repeatability are crucial.
You've got a keen eye for sorting out performance and optimization challenges.
Apply
Your application has been successfully submitted.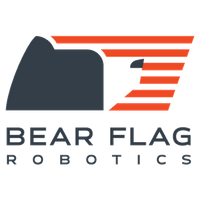 Autonomous Tractor Fleets