Cloud Engineer (Infrastructure)
We are changing the agricultural world with autonomy at Bear Flag Robotics. Our team is building a fleet of autonomous tractors and we're looking for an cloud engineer to help us scale and maintain our AWS infrastructure.
We love T shaped team players, broad in many areas and deep in a few (But always willing to learn!). You like to improve systems as you discover things, and love to collaborate. Shapers and owners are welcome here. You'll be working on systems and services in our cloud environment (primarily AWS). You'll build and optimize infrastructure that enables sub-second remote piloting of AG equipment over the internet. Safety and resiliency are key, and the work you do will need to reflect that.
Responsibilities/Qualifications
B.S./M.S in Computer Science or equivalent experience
Understanding of tools like packer, vagrant, docker and terraform.
Clear understanding of AWS's offerings and the tradeoffs to hosting alternatives on raw compute instances.
An understanding of fully automated deployments (CI/CD)
Automate common troubleshooting and maintenance tasks.
Modular approach to self-service infrastructure.
Toolsmith -- Build your own to fill the gaps
Apply
Your application has been successfully submitted.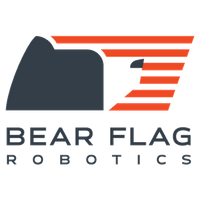 Autonomous Tractor Fleets