Human Resources Manager
About Bear Flag Robotics 
We are changing the agricultural world with autonomy at Bear Flag Robotics. Our team is building a fleet of autonomous farming tractors and we are looking for an experienced HR Manager to support our growth. Bear Flag was acquired by John Deere in August 2021 and this position will be critical in helping architect and scale Bear Flag's systems, processes, team and culture within the John Deere ecosystem.
Position Description
The HR Manager is a strategic business partner responsible for HR programs to attract, retain, motivate, and develop Bear Flag's greatest asset, it's people! As a leader, you will set strategy, budget and priority for HR initiatives at the company to support high-level company goals and growth targets. As a change agent, you will actively solicit feedback from and communicate with all levels of employees and leadership to ensure they have the resources they need to be successful and are informed of policies and changes that impact their work and teams. As an operator, you will create and execute projects pulling in cross-functional resources as needed, be extremely detail-oriented, timely, and organized in executing administrative duties under the HR scope, and proactive in looking for opportunities for improvement across the organization. This role is an opportunity to wear many hats, develop leadership skills, and have a high level of impact on a rapidly growing technology team through implementing scalable processes and policies and working directly with senior leadership to set strategy and build a thriving company culture.
Responsibilities:
Develop, implement, and maintain performance management and talent review processes
Develop and implement compensation and rewards programs to ensure compliance, equity within organization, and market competitiveness
Maintain HRIS system and data, evaluate and implement new payroll system as needed. Process bi-weekly payroll
Manage benefit enrollment, benefit plans, open enrollment
Develop, revise and implement HR policies and procedures
Assist managers in resolving employee relations issues; provide coaching and counseling to management and staff; collaborate with legal counsel on issues as appropriate
Lead and execute immigration strategy, ensuring employees and candidates feel safe and supported through the visa application and renewal processes (with support of immigration council)
Develop and implement on-boarding programs to ensure a smooth and positive experience for employees
Drive diversity and inclusion initiatives
Talent Acquisition- support recruiting process, candidate experience, putting together competitive offers, etc.
Apply
Your application has been successfully submitted.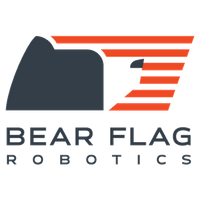 Autonomous Tractor Fleets