Battery Algorithms Engineer
Joby Overview
Located in Northern California, the Joby Aviation team has been steadily working toward our goal of providing safe, affordable, fully electric air transportation that is accessible to everyone. Imagine an air taxi that takes off vertically, then quietly and quickly carries you over the congestion below, giving you back that time you'd otherwise spend sitting in traffic. Technology has advanced to the point where designing and operating an all-electric aircraft is completely viable. Our team has been discreetly designing and flight testing this vehicle and is looking for talented individuals to see it through certification and high rate production.
Overview
Joby Aviation is seeking an experienced Algorithms Engineer with background in battery modeling & controls to join our modeling team. Battery Algorithms Engineer's main responsibility would be two-fold. First, contribute to the development of algorithms for (1) optimal battery pack charging/cooling, (2) detecting anomalous or undesired events (lithium plating, excessive ageing, etc.), (3) predicting range upon takeoff. Second, code the algorithms that will work in-flight such that the codes are FAA certifiable. Implicit responsibilities include working with test engineers to decide cell-level tests necessary to model cell-behavior in intended use conditions and perform verification and validation testing of developed algorithms.
Responsibilities
Develop optimal charging and cooling algorithm.
Develop battery safety algorithm(s) to detect lithium plating, excessive ageing, etc.
Integrate and refine algorithms and models to predict range upon takeoff
Work with powertrain systems simulator in fault injected simulation studies to aid in understanding aircraft behavior in the event of battery faults.
Work closely with Cell Test Engineers in describing cell-level characterization tests. Additionally, once tests are conducted work with Cell Test Engineers to analyze test data.
Work with software certification team in ensuring battery algorithms that are necessary for safe flight operations are certifiable by the FAA.
Required
Bachelor's degree with exposure to controls, algorithms, or electrochemistry
Experience with controls and optimization
Knowledge of battery electrochemistry and the respective electrical and thermal behavior.
Experience with Matlab/Simulink or another modeling tool.
Pack-level algorithm development experience.
Desired
Knowledge of basic verification & validation testing of developed algorithms.
Fundamental electrochemistry-based battery modeling (e.g. single particle model) experience is an added advantage. 
C++ knowledge is a plus.
Apply
Your application has been successfully submitted.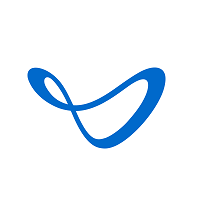 Electric Aerial Ridesharing