Aircraft Avionics / Electrical Technician
Joby Overview
Located in Northern California, the Joby Aviation team has been steadily working toward our goal of providing safe, affordable, fully electric air transportation that is accessible to everyone. Imagine an air taxi that takes off vertically, then quietly and quickly carries you over the congestion below, giving you back that time you'd otherwise spend sitting in traffic. Technology has advanced to the point where designing and operating an all-electric aircraft is completely viable. Our team has been discreetly designing and flight testing this vehicle and is looking for talented individuals to see it through certification and high rate production.
Overview
Joby Aviation is seeking an organized and passionate individual to join our Testing Team. As part of this team you will help in the integration and testing of flight critical components and sub-systems for VTOL electric aircraft. The Joby Aviation team is made up from talented, hardworking, proactive and hands-on individuals, operating in a very fast paced, and rewarding environment. We are looking to expand this team with like-minded individuals, looking to make a mark in the transportation industry.
Responsibilities
Assemble flight hardware, while maintaining applicable documentation. This will involve wire harness fabrication, soldering of electrical components, and mechanical assembly of parts and sub-systems.
Work closely with engineering to develop and test a wide array of electromechanical systems including batteries, PCBs, electric motors, electric actuators and high voltage systems, in support of rapid aircraft development.
Install flight hardware on aircraft and perform systems checkout and debugging, as to bring sub-systems to an operational status, while strictly adhering to best practices and proper documentation.
Perform structural, environmental, and functional tests on specific hardware to validate its design and manufacturing against established benchmarks.
Generate reports from collected test data to provide quantifiable feedback to the engineering teams, allowing them to optimize their designs.
Required
3+ years of Aircraft and/or Spacecraft Avionics experience
Proficiency with wiring harness manufacture, soldering of electronics, and overall electrical craftsmanship
Experience with component assembly and systems integration of electronics
Working knowledge of aircraft handling best practices
Strong work ethic
Strong oral and written communication skills
Positive attitude and willingness to work individually and as part of a team
Excellent problem-solving techniques and analytical ability
Desired
Experience with brushless motors, batteries, and high voltage electronics
Experience working on structures made from composite materials
Experience with data acquisition techniques using foil strain gauges, accelerometers, load cells, thermistors, etc. (including sensor installation)
Familiar with LabView/Diadem/MATLAB
Experience in Computer Aided Design, we use Catia and Solidworks
Experience with industrial test laboratory environments and procedures
Airframe and Powerplant (A&P) rating
Apply
Your application has been successfully submitted.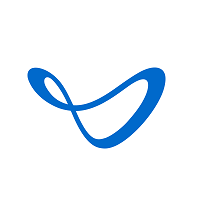 Electric Aerial Ridesharing