Airframe Assembly Technician
This job is no longer accepting applications.
Joby Overview
Located in Marina, CA Joby Aviation is building the airplane and factory of the future. Joby is working on receiving FAA approval to produce an all electric vertical take-off and landing vehicle designed to move people quickly and quietly with zero emissions. Learn the skills required to build this cutting edge FAA type certified aircraft as Joby builds it's brand new, world class airplane factory. Competitive pay, benefits, free meals, and stock options are available to all new employees.
Overview
Joby Aviation is seeking self-motivated and hard working entry level folks to learn on-the-job how advanced composite aircraft are built. In this role you will learn how to use carbon fiber materials to build this aircraft of the future. After a training period, this role will help make composite tooling, aircraft parts, and aircraft structural assemblies for both prototype and production aircraft. The Joby Aviation team is looking to add good people with great hands-on skills to our already dynamic team.
$16 - $18/hr depending on experience
Medical, Dental and Vision Benefits included
One meal a day is provided
401K matching available
Responsibilities
Working hands-on in a shop environment as a team member on activities including.
Composite parts fabrication using prepreg carbon fiber materials.
Large-scale bonded and fastened composite assemblies.
Layup and infusion of carbon fiber tools for composite parts.
Assisting in developing new manufacturing processes and technology.
Required
Experience building items requiring hands-on craftsmanship
Woodworking, sewing, sculpting, or other detailed oriented skills desirable
High Attention to detail.
Able to lift assemblies weighing up to 50 lbs.
Able to become certified to wear a respirator.
Perform all tasks in a safe and responsible manner.
Work with a high level of quality and integrity
Maintain work area in a neat, orderly, and organized manner.
Have no known allergies to epoxies or other composites materials.
Must be able to verbally communicate, read and comprehend written and verbal instructions, and be capable of doing basic mathematical calculations.
Excellent work ethic and attendance.
Willing to work overtime.
Apply
Your application has been successfully submitted.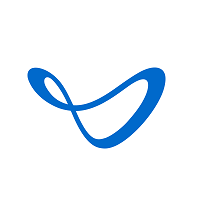 Electric Aerial Ridesharing