Senior Unix/BSD/Linux Admin
Joby Overview
Located in Northern California, the Joby Aviation team has been steadily working toward our goal of providing safe, affordable, fully electric air transportation that is accessible to everyone. Imagine an air taxi that takes off vertically, then quietly and quickly carries you over the congestion below, giving you back that time you'd otherwise spend sitting in traffic. Technology has advanced to the point where designing and operating an all-electric aircraft is completely viable. Our team has been discreetly designing and flight testing this vehicle and is looking for talented individuals to see it through certification and high rate production.
Overview
Joby Aviation is seeking a Senior BSD/Linux Administrator to support existing infrastructure and new projects to support the growth and operation of the company. This position is responsible for configuring, installing and troubleshooting infrastructure hardware with the ability to resolve network issues in a timely manner. This position is also responsible for troubleshooting wired and wireless connectivity and working with staff, contractors, and vendors to resolve system and network integration issues. You will be configuring servers, applications, and services to enable business capabilities and operations. You will implement security best practices, security tools, and perform audits as necessary. Additionally, you will be installing, diagnosing, repairing, maintaining, and upgrading systems hardware, software, and related equipment to ensure optimal performance. You will also be interfacing with vendors to configure and maintain *nix based business applications and networking applications.
Required
Knowledge of systems automation technologies such as Bash scripting, Python, and PowerShell
Experience supporting systems management, monitoring, and deployment technologies such SCCM, Puppet, Salt, Ansible, and AWS cloud automation
Knowledge of networking technologies such as DHCP, DNS, VPNs, firewalls, routing, and wireless networks
Experience with a distributed server and workstation environment
Working knowledge of supporting mixed OS environments including Linux, *BSD, Windows 10, WIndows Server, Microsoft Office 2013 and above, PC, laptop, and workstation class hardware and related peripherals
Strong interpersonal skills, independence and initiative, excellent communication, and ability to work and adapt in a fast-paced environment across multiple regions and time zones
Highly organized with an attention to detail and processes
Ability to move/carry/lift IT equipment as necessary, including PCs, servers, and networking equipment (routers, switches, etc.)
Participate in evening/weekend work as required; flexibility to work weekend schedules for monitoring and managing infrastructure on an as needed basis
Desired
Competitive salary and benefits package
Comprehensive product and system training, as well as on-boarding and career-pathing
Team-oriented, friendly, supportive work environment
Confidence in knowing that your contributions make a difference and are recognized, rewarded, and valued
Apply
Your application has been successfully submitted.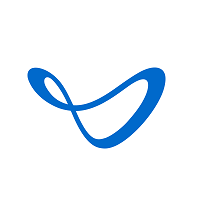 Electric Aerial Ridesharing