Data Infrastructure Engineer
Joby Overview
Located in Northern California, the Joby Aviation team has been steadily working toward our goal of providing safe, affordable, fully electric air transportation that is accessible to everyone. Imagine an air taxi that takes off vertically, then quietly and quickly carries you over the congestion below, giving you back that time you'd otherwise spend sitting in traffic. Technology has advanced to the point where designing and operating an all-electric aircraft is completely viable. Our team has been discreetly designing and flight testing this vehicle and is looking for talented individuals to see it through certification and high rate production.
Overview
Aerial autonomy requires recording high bandwidth data from a number of sensors, from air data sensors, to accelerometers, to radio frequency and optical sensors producing tens of gigabits per second. The big data from these high-throughput sensors will in turn feed autonomous algorithm development, and Machine Learning / Deep Learning pipelines.
Responsibilities
You will develop software to log messages and sensor data onboard various testing and production platforms, ingest logged data to the cloud, build APIs used by engineers to access that data. You will play a key role in a small, fast-moving team by building the infrastructure required to support data-driven autonomous algorithm and AI model development.
Required
M.S. or PhD in computer science, electrical engineering, or related field
Expertise in Python and Docker
Proficient in object-oriented programming methodology and multi-layer system architectures
Proficient in other web stack technologies, e.g. Kubernetes, AWS, Apache stack (e.g. AVRO), Databricks
Proficient in network architecture, protocols, and programming
3+ years industry experience writing database systems or cloud-based data storage and retrieval systems
Desired
Sensor data compression methods
Data reduction and visualization methods
Real-time data recording and replay systems
Experience with AWS applications and storage
Expertise in C++
Apply
Your application has been successfully submitted.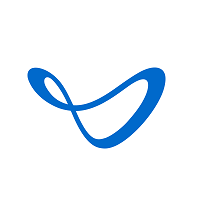 Electric Aerial Ridesharing