Environmental Control System Technician
Joby Overview
Located in Northern California, the Joby Aviation team has been steadily working toward our goal of providing safe, affordable, fully electric air transportation that is accessible to everyone. Imagine an air taxi that takes off vertically, then quietly and quickly carries you over the congestion below, giving you back that time you'd otherwise spend sitting in traffic. Technology has advanced to the point where designing and operating an all-electric aircraft is completely viable. Our team has been discreetly designing and flight testing this vehicle and is looking for talented individuals to see it through certification and high rate production.
Overview
Joby Aviation is seeking a highly organized, passionate technician to join our powertrain team and help build flight-critical components for our VTOL electric aircraft. The Joby Aviation team is made up of extremely talented, hardworking, proactive, and hands-on individuals, operating in a very fast-paced and rewarding environment. Come help us build advanced electrical powertrains as we try to make a mark in the transportation industry.
Responsibilities
Support engineers in integration and test of components for the cabin environmental control system of the Joby S4 electric VTOL craft. 
Assemble and maintain vapour compression cycle refrigeration system components as well as fluid flow and electrical power, instrumentation and control systems. 
Refrigeration management, servicing, recovery, recycling and associated regulatory compliance documentation. 
Maintain and operate environmental test chamber and other associated test stands and fixtures with support from our wider team of technicians. 
Work with engineers to assist in developing and document test procedures and to perform environmental control system testing and data collection. 
Assemble hardware for use on test stands or in aircraft while maintaining associated documentation. This will involve mechanical assembly of parts and sub-systems, etc. 
Required
HVAC experience, with 609 EPA certification, or willingness to get it. 
Experience with industrial, automotive or aviation electrical systems and controls. 
Basic HVAC pipe fitting skills; soldering, brazing etc. 
Able to work in fast pace environment and maintain high standards of work. 
Ability to read and understand schematics. 
Strong work ethic. 
Team oriented attitude. 
Strong oral and written communication skills. 
Excellent problem-solving techniques and analytical ability. 
Desired
HVAC 608 EPA certification. 
Previous experience as NPI (new product introduction) or engineering technician. 
Experience with industrial environments and procedures. 
Experience working on high voltage systems and/or complex electromechanical systems. 
Experience writing and following work instructions. 
Experience with HVAC measurement equipment and techniques. 
Familiarity with electronic-CAD systems (such as Catia) a plus.
Apply
Your application has been successfully submitted.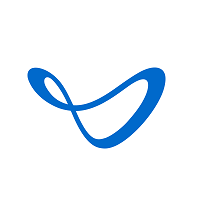 Electric Aerial Ridesharing