Electronic Component Engineer - Santa Cruz
Joby Overview
Located in Northern California, the Joby Aviation team has been steadily working toward our goal of providing safe, affordable, fully electric air transportation that is accessible to everyone. Imagine an air taxi that takes off vertically, then quietly and quickly carries you over the congestion below, giving you back that time you'd otherwise spend sitting in traffic. Technology has advanced to the point where designing and operating an all-electric aircraft is completely viable. Our team has been discreetly designing and flight testing this vehicle and is looking for talented individuals to see it through certification and high rate production.
Overview
Joby is seeking a talented and motivated component engineer to join our team designing an all-electric aircraft and lead the execution of our Electronic Component Management Plan (ECMP). This engineer will work closely and collaborate with the electrical engineering design and reliability teams to support ruggedized electronic designs from concept to production. You will be taking ownership of Joby's ECMP and the execution of our Managed Component Library.
Responsibilities
Responsible for the execution of Joby's Electronic Component Management Plan. 
Responsible for all activities related to component selection, creation, qualification, life cycle management (obsolescence), counterfeit part alerts, and documentation.
Responsible for overseeing Joby's managed component library and supporting design engineers. 
Verify components satisfy design/application requirements including review of errata sheets, electrical and environmental specifications, reliability, risk factors, and restrictions. 
Develop and manage diminishing manufacturing sources and material shortages (DMSMS) program to identify and track electronic component parts and material obsolescence and supply shortages. This includes monitoring End of Life (EOL) notifications.
Manage Approved Vendor List and standardized descriptions for new parts, develop & assign relevant characteristic coding (e.g. RoHs, REACH, Tin Prohibition, MSL).
Understand and manage electronic component inventory part numbers in ERP and PLM systems.
Review preliminary parts lists for component issues and recommend alternatives to satisfy goals.
Required
Understanding of electronic component requirements and specifications 
Experience implementing technical requirements and providing guidance to electrical design
GIT, SVN and revision control experience 
Altium Designer experience 
Experience with electronic supply chain management and vendors
Demonstrated organizational skills and attention to detail
Excellent written and verbal communication skills
Desired
B.S/M.S in relevant discipline
PCB design layout experience
Experience with Altium Concord Pro component management 
Experience with project management tools (JIRA, Confluence, etc)
Experience working with FAA-certified ECMPs
Apply
Your application has been successfully submitted.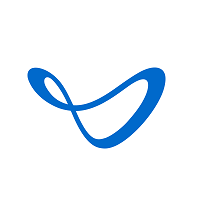 Electric Aerial Ridesharing