Full Stack Software Engineer - VFT
Joby Overview
Located in Northern California, the Joby Aviation team has been steadily working toward our goal of providing safe, affordable, fully electric air transportation that is accessible to everyone. Imagine an air taxi that takes off vertically, then quietly and quickly carries you over the congestion below, giving you back that time you'd otherwise spend sitting in traffic. Technology has advanced to the point where designing and operating an all-electric aircraft is completely viable. Our team has been discreetly designing and flight testing this vehicle and is looking for talented individuals to see it through certification and high-rate production.
Overview
We are a rapidly growing team building mission critical software products supporting Joby Aviation's vision to save 1 billion people an hour every day through electric powered flight. As a full stack developer, you will be part of the Virtual Flight Tower (VFT) which is JOBY's cloud-based flight data control system, providing simulation control, real flight monitoring, and recorded flight data review. The VFT Team is designing and building a single web presence that allows people to create simulations, control and monitor the simulations in real time, generate reports on the results, monitor live flight data streams from the physical aircraft and review the recorded flight data.
Responsibilities
To help Joby succeed and as a member of the VFT Team you will architect, design, and develop solutions across the entire web application stack with a variety of languages including but not limited to JavaScript, HTML, CSS etc. VFT profides many critical functions and an example of a project is supporting the GUI-based presentation of real-time flight telemetry and the display, analysis, and post-processing of flight telemetry.
Required
Bachelor degree in computer science, computer engineering or similar. Master's degree preferred 
At least 3+ years industry experience
Expert knowledge of object-oriented programming methodology and multi-layered system architectures
Expert knowledge in Angular or similar client-side libraries such as React, or Vue
Expert knowledge of HTML, CSS
Expert knowledge of JavaScript
Experience in Python
Experience creating consumer grade UI/UX
Knowledge of C# 
Knowledge of databases and associated technologies
Experience with modern integrated development environments and debuggers
Basic understanding of version control technologies
Desired
Are a pilot or have an interest in aviation and/or new transportation technology
Apply
Your application has been successfully submitted.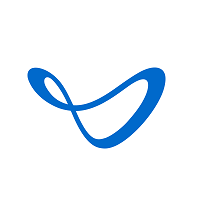 Electric Aerial Ridesharing