Wiring Systems Manufacturing Engineer
Joby Overview
Located in Northern California, the Joby Aviation team has been steadily working toward our goal of providing safe, affordable, fully electric air transportation that is accessible to everyone. Imagine an air taxi that takes off vertically, then quietly and quickly carries you over the congestion below, giving you back that time you'd otherwise spend sitting in traffic. Technology has advanced to the point where designing and operating an all-electric aircraft is completely viable. Our team has been discreetly designing and flight testing this vehicle and is looking for talented individuals to see it through certification and high rate production.
Overview
Joby Aviation is seeking a passionate manufacturing engineer to join our team with a focus in Electrical Wiring Interconnection Systems (EWIS), taking prototype work to a manufacturing level and bringing together engineering, manufacturing, and integration. The engineer will be responsible for manufacturing definition of flight critical wire harness assemblies and electromechanical interconnection systems, as well as communicating those details to the manufacturing and integration teams. This individual must be highly organized and self-driven while possessing a deep understanding of manufacturability and quality control. This position is exciting and rewarding, as the engineer will promptly see their ideas grow from concept to creation due to the fast pace of Joby Aviation.
Responsibilities
Support the establishment of the assembly line process and production setup for wire harness assembly.
Problem solve, troubleshoot and/or recommend opportunities to improve internal production for wire harness assembly.
Investigate, research, recommend and implement new equipment purchases to support wire harness production.
Provide technical expertise and support related to manufacturing to wire harness production teams.
Ensure product quality and conformance to specifications and type design.
Prepare documentation for new manufacturing processes or engineering procedures for harness assembly.
Design and implement tools and fixtures required for effective manufacturing.
Manufacturing & assembly knowledge to explain the component assembly procedure.
Recommend and implement Poke-Yoke (Mistake or Error Proofing) method.
Serve as expert on equipment/tools, including maintenance and coordinating routine calibration of test fixtures and test equipment.
Design test fixture for improvements using standard or automated tools.
Basic knowledge on wire Harness & Schematic to create cables, routing etc.
Perform or coordinate with tooling vendors the maintenance or repair of equipment including purchasing appropriate supplies and materials.
Required
Bachelor's Degree in Engineering or related field or equivalent experience
Must have five (5) years minimum experience building wiring harnesses and interconnects, preferably in Aerospace Manufacturing.
5 to 8 years of Industrial experience in creating assembly work instruction / Technical Illustration/ Production planning/ Process planning.
Shop floor experience on leading assembly lines.
Knowledge on usage of special assembly tools, jigs and fixtures.
Knowledge of ergonomic tools used on assembly floor and the safety measures & precautions to be used.
Understand workmanship standards of IPC/WHMA-A-620 (Requirements and Acceptance for Cable and Wire Harness Assemblies) and SAE AS50881 (Wiring, Aerospace Vehicle)
Knowledgeable in industry drawing standards and Specifications
Advanced experience in Catia, or other 3D modeling software
Good communication and presentation skills.
Possess strong organizational, analytical and communication skills with excellent attention to detail.
Desired
Flexibility in dealing with a dynamic manufacturing environment, able to interact effectively with all levels within the company.
Technical expertise working within ERP Systems.
Self-starter with ability to work independently or part of a team.
Product development and design experience.
Apply
Your application has been successfully submitted.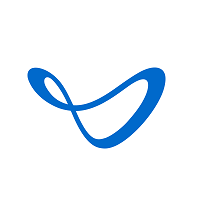 Electric Aerial Ridesharing