Composite Technician - Level II
Joby Overview
Located in Northern California, the Joby Aviation team has been steadily working toward our goal of providing safe, short-hop, fully electric air transportation that is accessible to everyone. Imagine an air taxi that takes off vertically, then quietly and quickly carries you over the congestion below, giving you back that time you'd otherwise spend sitting in traffic. Technology has advanced to the point where designing and operating an all-electric aircraft is completely viable. Our team has been discreetly designing and flight testing this vehicle and is looking for talented engineers to see it through certification and high rate production.
Overview
Joby Aviation is seeking a self-motivated and hard-working Composite Technician II. The role is to aid in the composite tooling, parts fabrication, and structural assembly process for both R&D and production parts while working closely with both engineering and manufacturing teams. The Joby Aviation team is looking to add to our already dynamic team with good people with great skills.
Responsibilities
Working hands-on in a shop environment as a team member on activities including:
High-performance composite parts fabrication using prepreg carbon materials
Large-scale bonded and fastened composite assemblies
Layup and infusion of carbon fiber tools for composite parts
Assisting in developing new manufacturing processes and technology
Required
2+ years in relevant industry
Perform tooling prep work and hand lay-up of prepreg materials
Cutting and trimming of composite parts within close tolerances using hand tools ie hand router, hand drill, hand sander 
Knowledge of basic inspection equipment
Structural bond and fastening of composite assemblies, including surface preparation for bonding
Able to lift assemblies weighing up to 50 lbs.
Able to become certified to wear a respirator
Perform all tasks in a safe and responsible manner
Maintain work area in a neat, orderly, and organized manner
Have no known allergies to epoxies or other composites materials
Must be able to verbally communicate, read and comprehend written and verbal instructions, detailed blueprints and other similar authorized drawings and documents, and be capable of doing basic mathematical calculations.
Oven, autoclave, laser projection, and automated ply cutting equipment operator experience a plus, but not required
Pursuant to various local, state, and federal regulations, you must show proof of your full COVID-19 vaccination status prior to your start date. Exemption requests are available for bona fide religious and medical circumstances.
Apply
Your application has been successfully submitted.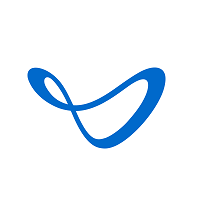 Electric Aerial Ridesharing