Composite Manufacturing Engineer
Joby Overview
Located in Northern California, the Joby Aviation team has been steadily working toward our goal of providing safe, affordable, fully electric air transportation that is accessible to everyone. Imagine an air taxi that takes off vertically, then quietly and quickly carries you over the congestion below, giving you back that time you'd otherwise spend sitting in traffic. Technology has advanced to the point where designing and operating an all-electric aircraft is completely viable. Our team has been discreetly designing and flight testing this vehicle and is looking for talented individuals to see it through certification and high rate production.
Overview
A Manufacturing Engineer is needed for designing production systems, supporting production processes and supporting transfer of products to production. This individual will support the design, production, test, and system integration of composites, metallics, and electromechanical assemblies.
Responsibilities
Responsible for manufacturing process development, implementation, and continuous improvement to enhance Quality / Yield, reduce Cost, and improve Productivity / Schedule.
Initiate and lead lean manufacturing process improvement projects.
Specify and implement automation equipment and processes.
Identify and assist in addressing safety issues on the manufacturing floor.
Support manufacturing production planning and coordination, capacity planning, line design, production execution, and operations process development.
Provide production support to assemblers and leads.
Document manufacturing processes and assembly work instructions.
Design shop aids and tooling to assist production.
Disposition non-conforming parts, identify root cause, and implement corrective and/or preventive action to reduce scrap and rework.
Collaborate with Design Engineering during prototype, development, and first article manufacturing. Assist Design Engineering to ensure quality of product definition data for transfer to production.
Experience with assembly methods and processes for one or more of composites, mechanical assemblies, and electromechanical assemblies.
Required
Software Requirements
MRP systems and MES systems.
Databases experience; Knowledge of SQL a plus.
Experience Requirements
5 to 15 Years experience in aerospace manufacturing, processing and materials knowledge.
 Experience with development and deployment of manufacturing automation and with remaining current with technology.
Experience with drawings and BOMs; Assembly Instructions; Engineering Change systems; Quality systems for non-conforming parts and corrective action.
Experience with Lean Manufacturing methodologies for waste reduction, e.g.: 5S, Standard Work, TAKT, Pull System, 5S, Value Stream Mapping, cell design, and manufacturing flow.
Experience with process mapping and demand flow implementations
Strong background in electro-mechanical assemblies.
Six Sigma Green Belt preferred. 
Desired
Bachelor's degree preferred not required. 
Apply
Your application has been successfully submitted.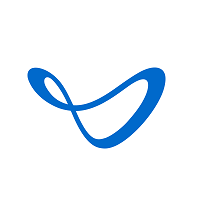 Electric Aerial Ridesharing