Senior System Safety Engineer
Joby Overview
Located in Northern California, the Joby Aviation team has been steadily working toward our goal of providing safe, affordable, fully electric air transportation that is accessible to everyone. Imagine an air taxi that takes off vertically, then quietly and quickly carries you over the congestion below, giving you back that time you'd otherwise spend sitting in traffic. Technology has advanced to the point where designing and operating an all-electric aircraft is completely viable. Our team has been discreetly designing and flight testing this vehicle and is looking for talented individuals to see it through certification and high rate production.
Overview
The Senior System Safety Engineer will organize and lead a team of system safety engineers to support aircraft development through certification and into service, developing the necessary tools and processes along the way, and interfacing with other departments and the certification authorities as required. The most important traits at Joby are a positive attitude towards the project, strong work ethic, and being able to self-manage and learn new skills. Forward thinking and the ability to adapt quickly to a fast-paced environment are a must
Responsibilities
Generating and reviewing safety assessments and analyses at the aircraft, system, and equipment levels:
Functional Hazard Assessment (FHA)
Preliminary System Safety Assessment (PSSA)
System Safety Assessment (SSA)
Fault Tree Analysis (FTA)
Particular Risk Analysis (PRA)
Common Mode Analysis (CMA)
Zonal Safety Assessments (ZSA)
Failure Modes and Effects Analysis (FMEA)
System-Theoretic Process Analysis (STPA) 
Generating and reviewing certification plans and reports.
Coordinating with certification authorities. 
Generating and managing safety-derived requirements through the development life cycle.
Developing and maintaining a safety event database to be used in safety analyses and operational service.
Identifying safety-derived maintenance requirements and reviewing Instructions for Continued Airworthiness to ensure safety compliance into service.
Generating and reviewing Master Minimum Equipment List to ensure safety compliance into service.
Mentorship and leadership of multiple junior engineers.
Required
Bachelors or higher degree in Engineering discipline - Electrical, Mechanical, or Aerospace preferred.
10+ years of relevant industry experience.
5+ years of FAA certification experience, including certifying complex, integrated aircraft systems.
Expert knowledge of Advisory Circular 23.1309-1E, SAE ARP 4761, and SAE ARP 4754A.
Working knowledge of RTCA/DO-178C and RTCA/DO-254.
Experience with aircraft reliability and maintenance programs.
Able to read and review technical schematics and engineering drawings and specifications.
Proficient in English.
Microsoft Office and Google Docs.
Desired
FAA Designated Engineering Representative (DER) or Candidate DER for Systems and Equipment (Mechanical and/or Electrical Equipment) Safety Analysis.
Whole-aircraft certification program experience - Part 23 and/or Part 27 preferred. 
A good understanding of aviation software development and system communication protocols. 
Experience with RTCA/DO-178 and RTCA/DO-254 planning and execution.
Experience with MSG-3 aircraft maintenance programs.
Experience using STPA methods on complex systems. 
Experience and involvement with industry groups to develop consensus standards.
Familiar with Dassault Systemes engineering and management tools.
Private pilot certificate.
Apply
Your application has been successfully submitted.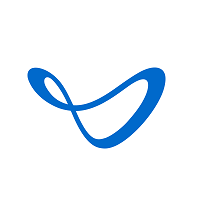 Electric Aerial Ridesharing