Powertrain Materials and Process Engineer
Joby Overview
Located in Northern California, the Joby Aviation team has been steadily working toward our goal of providing safe, affordable, fully electric air transportation that is accessible to everyone. Imagine an air taxi that takes off vertically, then quietly and quickly carries you over the congestion below, giving you back that time you'd otherwise spend sitting in traffic. Technology has advanced to the point where designing and operating an all-electric aircraft is completely viable. Our team has been discreetly designing and flight testing this vehicle and is looking for talented individuals to see it through certification and high rate production.
Overview
As a Powertrain Materials and Process Engineer, you will aid in the selection and validation of materials for the Electric Propulsion Unit, High Voltage Battery, and Avionics systems of Joby's Electric Vertical Takeoff and Landing (EVTOL) Aircraft. This position will have an especially strong emphasis on polymers, adhesives, and composites used throughout these systems for high voltage insulation, thermal interface materials, structural and fluid sealing applications.
Responsibilities
Provide assistance to design engineers in selecting and developing materials and adhesives for specific applications
Develop process specifications for application of adhesives and coatings to specific joints and components
Provide assistance to manufacturing engineers with determining specifications and requirements for manufacturing equipment
Create test plans for coupon level and component level testing to validate material properties, including structural (adhesion, creep, and fatigue strength), thermal, electrical (insulation and arc tracking), and chemical compatibility performance under thermal, mechanical, electrical, and environmental loads
Evaluate test data and create technical reports and other documentation to assist in product development, manufacturing and inspection processes for aircraft certification
Required
3+ years of industry experience
Strong communication skills and experience collaborating with design, manufacturing, QC, reliability and test engineers
B.S. in Materials Science or other relevant discipline
Strong executor with attention to detail and deadlines
Ability to alternate between scrappy, hands on problem solving and thorough, well polished studies as appropriate
Displays high degrees of confidentiality and works to protect private information
Desired
Specific experience with aerospace products and FAA certification
Experience with high voltage electric components such as Electric Vehicle powertrains
M.S./Ph.D in relevant discipline
5+ years experience in aerospace, automotive, or other relevant industries involving development of high voltage electrical components
Apply
Your application has been successfully submitted.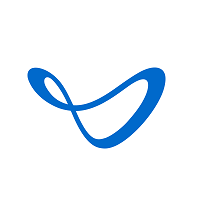 Electric Aerial Ridesharing