System Electronics Mechanical Engineer - Santa Cruz
Joby Overview
Located in Northern California, the Joby Aviation team has been steadily working toward our goal of providing safe, affordable, fully electric air transportation that is accessible to everyone. Imagine an air taxi that takes off vertically, then quietly and quickly carries you over the congestion below, giving you back that time you'd otherwise spend sitting in traffic. Technology has advanced to the point where designing and operating an all-electric aircraft is completely viable. Our team has been discreetly designing and flight testing this vehicle and is looking for talented individuals to see it through certification and high rate production.
Overview
Joby Aviation is seeking a passionate individual to join our mechanical engineering team. This individual will be responsible for packaging and integrating flight-critical electronic components and pilot input mechanisms. This role will often involve design work starting at the conceptual level, mature into full 3D modeling, check with FEA analysis and hand calculations, and continue into manufacturing. Hands-on experience and a "get it done" attitude are very important for this position. This position is rewarding, as the engineer will promptly see their ideas grow from concept to creation due to the fast pace of Joby Aviation
Responsibilities
Package Joby designed electronics targeting minimum mass, excellent thermal performance, and reliability in harsh environments.
Design robust and reliable input devices.
Work with cross-functional teams to integrate devices into the larger aircraft design.
Initial layout and sizing.
Detailed design and fabrication instruction writing.
Direct communication with vendors and technicians in manufacturing.
Required
B.S. in mechanical engineering or another relevant discipline.
Excellent problem solving and communication skills.
Strong analytical background.
Experience with hands-on design and testing.
Proficiency in mechanical design, materials selection, kinematics, troubleshooting, and analysis. 
Strong volumetric awareness.
Proficiency with CAD.
2+ years of working experience in relevant industry. 
Desired
M.S./Ph.D. in relevant discipline. 
Experience with Dassault Systemes CAD, specifically using Generative Shape Design, Part Design, and Assembly Design.
Experience with CATIA
Experience with finite element tools (Abaqus). 
Understanding of DO-160 qualification or applicable environmental qualification design and testing.
Aircraft homebuilding or rapid prototyping experience is a plus.
Apply
Your application has been successfully submitted.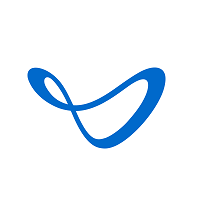 Electric Aerial Ridesharing