5-Axis CNC Programmer
Joby Overview
Located in Northern California, the Joby Aviation team has been steadily working toward our goal of providing safe, affordable, fully electric air transportation that is accessible to everyone. Imagine an air taxi that takes off vertically, then quietly and quickly carries you over the congestion on the ground, giving you back that time you'd otherwise spend sitting in traffic. Technology has advanced to the point where designing and operating an all-electric aircraft is completely viable. Our team has been discreetly designing and flight testing this vehicle and is looking for talented individuals to see it through certification and high rate production.
Overview
Joby Aviation is seeking a passionate individual to join our manufacturing team. This individual would help with managing, programming, and within our Manufacturing/Tooling department. Collaborating with engineers and composite technicians, you will be responsible for the entire process of CNC operations. Hands-on experience and a "get it done" attitude are very important for this position. This position is rewarding, as the team member will promptly see their work integrated into the production process due to the fast pace of Joby Aviation.
Responsibilities
Program, set up, and operate 3 and 5 axis CNC milling to create large-scale, complex aircraft components, from rough stock to finished part
Determine the best setup, machining strategy, order of operations, tool selection, speed/feed parameters for each project
Identify, select, procure, and organize appropriate tooling for projects based on part material, geometry, features, tolerances, and system capability
Collaborate with team members to develop a standardized process for machining, work holding, and set-up to increased efficiency and productivity
Collaborate with engineers, CMM technicians, and programmers to improve the design and manufacturability of tools and components
Organize and manage multiple machining projects with a high degree of efficiency
Lead the continuous improvement of a well organized and safe environment for all workspaces
Required
2+ years of Machining experience
Ability to learn quickly and eagerness to challenge yourself
Flexibility to work in a fast-growing environment with aggressive timelines
Self-motivated team player
Excellent problem solving and communication skills
Willingness to do a variety of tasks to get the job done, including set-up, operation, troubleshooting, and maintenance of machines  
Attention to detail
Ability to lift 50lbs unaided
Desired
Experience in a high volume production environment that relies on a well-defined process to achieve maximum efficiency 
Familiarity with Fagor controllers.  
Experience with Dassault Systemes Catia
Proficiency in Delmia 5-axis programming  
Experience with composite tooling  
Aircraft homebuilding or rapid prototyping experience is a plus
Experience with composite parts trimming
Apply
Your application has been successfully submitted.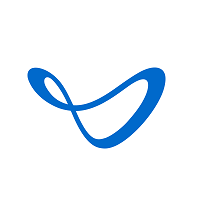 Electric Aerial Ridesharing