Reliability - Design for Reliability Engineer
Joby Overview
Located in Northern California, the Joby Aviation team has been steadily working toward our goal of providing safe, affordable, fully electric air transportation that is accessible to everyone. Imagine an air taxi that takes off vertically, then quietly and quickly carries you over the congestion below, giving you back that time you'd otherwise spend sitting in traffic. Technology has advanced to the point where designing and operating an all-electric aircraft is completely viable. Our team has been discreetly designing and flight testing this vehicle and is looking for talented individuals to see it through certification and high rate production.
Overview
Joby Aviation is seeking a motivated and organized Design for Reliability (DfR) Engineer with first principles-based reliability analysis background to join our growing reliability team. DfR Engineer's main responsibility would be two-fold. First, work with EE designers in procuring design information, performing failure rate and physics-of-failure (PoF) based simulations and providing design feedback to meet reliability goals. Second, use PoF analysis results and design accelerated stress tests, to evaluate product reliability. This role will be focused on airborne electronic systems (but not limited to) such as, battery management system, mission computer, flap/aileron invertor, etc.
Responsibilities
Perform MIL 217 based failure rate estimation (likely to be used in FAA certification) on various airborne electronic equipment.
Drive FMEA effort by working with various teams (EE design, test, certification team) on various airborne electronic equipment.
Perform physics-of-failure based analysis on airborne electronic systems.
Create accelerated stress test plans (thermal cycling/shock, random vibration, humidity testing, mechanical shock etc).
Work closely with EE team and aid in component selection/qualification, and design review.
Work closely with Reliability Test Engineers and ensure the stress tests are conducted as per test plan. Also, once tests are conducted work with Test Engineers and analyze test data to make sense of the test product's reliability.
Desired
Knowledge of key standards used in reliability engineering, such as MIL, JEDEC, IPC & IEC.
Knowledge of RTCA's DO-160 is a plus.
Physics-of-failure simulation software (e.g. DfR Solution's Sherlock) and failure rate estimation software (e.g. Reliasoft's lambda predict).
Reliability statistics – Weibull statistics, sample size estimation, etc.
Materials used in construction of PCB assemblies.
Experience with Matlab/python for data analysis is likely needed.
Apply
Your application has been successfully submitted.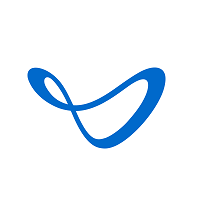 Electric Aerial Ridesharing