Heavy Equipment Mechanic
Joby Overview
Located in Northern California, the Joby Aviation team has been steadily working toward our goal of providing safe, affordable, fully electric air transportation that is accessible to everyone. Imagine an air taxi that takes off vertically, then quietly and quickly carries you over the congestion below, giving you back that time you'd otherwise spend sitting in traffic. Technology has advanced to the point where designing and operating an all-electric aircraft is completely viable. Our team has been discreetly designing and flight testing this vehicle and is looking for talented individuals to see it through certification and high rate production.
Overview
Under direction, perform repair and modification work on diesel and gas powered construction equipment, heavy and light trucks, and automobiles; gas and dielse generators, and perform other duties as required.
Responsibilities
Diagnose mechanical defects in pickup trucks, automobiles, dump trucks, tractors, motor graders, cranes, mowers, street sweepers, fork lifts, rollers, compactors, bulldozers, backhoes, loaders, scrapers, excavators and other diesel and gas-powered construction equipment
Overhaul, repair and adjust engines, standard and automatic transmissions, air and hydraulic brake systems, clutches, differentials, axles and suspension, ignition and electrical systems, computerized and electronic ignition systems, steering and control systems and generators
Perform welding
Use a wide variety of test equipment and shop tools, overhaul exhaust systems, make emergency repairs in the field, perform routine maintenance and servicing of equipment and trucks, change and repair tires
Required
Read and understand technical service manuals
Understand and follow oral and written directions
Keep simple records
Work cooperatively with others
Recognize and report defects or malfunctions, upon inspection
Requires lifting items up to 75 pounds
Perform tasks requiring strength, such as two people positioning 100 pound equipment blades, carrying equipment parts, climbing onto equipment, and mounting tires onto trucks and construction equipment
Drive vehicles, such as automobiles, pick-up trucks, dump trucks, tractors, graders, compactors, bulldozers, loaders, scrapers, tank vehicles and other light and heavy construction equipment
Apply
Your application has been successfully submitted.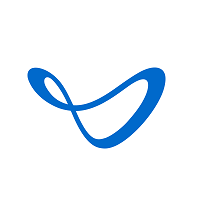 Electric Aerial Ridesharing