Technical Writer
Joby Overview
Located in Northern California, the Joby Aviation team has been steadily working toward our goal of providing safe, affordable, fully electric air transportation that is accessible to everyone. Imagine an air taxi that takes off vertically, then quietly and quickly carries you over the congestion below, giving you back that time you'd otherwise spend sitting in traffic. Technology has advanced to the point where designing and operating an all-electric aircraft is completely viable. Our team has been discreetly designing and flight testing this vehicle and is looking for talented individuals to see it through certification and high rate production.
Overview
As a Technical Writer, you will be part of a fast scaling software team responsible for the quality, clarity, and accuracy of the documentation for the technologies related to an aircraft product. You will do hands-on research and obtain necessary technical content from subject matter experts, then translate it into clear, concise, structured documentation. Sometimes you will author documents from scratch and other times you will edit content written by someone else. You will also update, enhance, and reorganize existing documentation.
Note that this is a technical writing position, not a UX writing position.
Required
10+ years experience as a technical writer documenting complex software products for technical audiences
Self-motivated and energetic
Fast and curious learner who enjoys picking up new technology
Experience gathering and analyzing information from diverse and busy SMEs
Intense attention to detail
Ability to work across silos and ask good questions to tease out detail and nuance
Experience building diagrams and other images to illustrate complex concepts
Track documents during creation, review and approval processes, and on into maintenance and update phases, through end-of-use
Ensure documentation runs through a review process using tools such as Jira and Collaborator
Experience using the Microsoft Office Suite
Please submit writing samples along with your resume.
Desired
Experience with diagraming tools such as draw.io, Visio, or LucidChart
Experience writing certification documents for the FAA or another government agency
Experience writing long-form technical documents
Experience envisioning, defining, and codifying writing and editorial processes
Knowledge of the aerospace industry
Apply
Your application has been successfully submitted.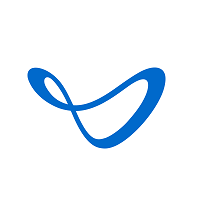 Electric Aerial Ridesharing