Senior Manufacturing Engineer - Additive
Joby Overview
Located in Northern California, the Joby Aviation team has been steadily working toward our goal of providing safe, affordable, fully electric air transportation that is accessible to everyone. Imagine an air taxi that takes off vertically, then quietly and quickly carries you over the congestion below, giving you back that time you'd otherwise spend sitting in traffic. Technology has advanced to the point where designing and operating an all-electric aircraft is completely viable. Our team has been discreetly designing and flight testing this vehicle and is looking for talented individuals to see it through certification and high rate production.
Overview
Working as a Senior Manufacturing Engineer located in our Marina office, you will work closely with the core additive design team, as well as members of the machine shop, composites shop, and other labs. You will be involved with many levels of our parts and equipment design, working directly on critical path items for aircraft production.
Responsibilities
Work with design engineers and additive standards engineers to bring aircraft parts from design to production
Work with manufacturing teams to design and improve equipment critical for operation
Bring the parts from 3D CAD data through simulation, compensation, support, build prep, and production
Constantly monitor for safety, including identifying, addressing, and resolving current and potential future safety issues
Read, write, draw, and analyze technical drawings and material data sheets
Maintain knowledge of both design methodologies and production machine operation
Provide feedback to design engineers and production floor to continuously improve the manufacturing process
Required
B.S. in Mechanical Engineering, Metallurgy, or another relevant discipline, or several years experience in a directly relevant role
5+ years in metal additive manufacturing environment
Manufacturing experience in controlled/certified environments
Excellent team spirit and ability to work independently
Attention to detail
Ability to learn and follow all required safety guidelines
Experience with computer aided design software and FMEA
Experience in Additive Simulation and/or CFD
Ability to stand, walk, climb stairs, crouch around machines, and lift up to 50 lbs regularly
Desired
MS in Mechanical Engineering, Metallurgy, or another relevant discipline
7+ years in metal additive manufacturing environment
Experience in polymer additive manufacturing environment
Metal and polymer additive machining experience
Experience working in an AS9100/ISO9000 environment
Apply
Your application has been successfully submitted.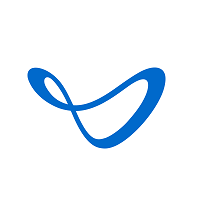 Electric Aerial Ridesharing