Additive Metal Operator
Joby Overview
Located in Northern California, the Joby Aviation team has been steadily working toward our goal of providing safe, affordable, fully electric air transportation that is accessible to everyone. Imagine an air taxi that takes off vertically, then quietly and quickly carries you over the congestion below, giving you back that time you'd otherwise spend sitting in traffic. Technology has advanced to the point where designing and operating an all-electric aircraft is completely viable. Our team has been discreetly designing and flight testing this vehicle and is looking for talented individuals to see it through certification and high rate production.
Overview
Working as an Additive Metal Operator in our Marina office, you will run, troubleshoot, and maintain our metal machines. Initially you will work supervised by team members experienced in designing and operating the machines, and you will progress to work independently. 
In this specialized technician role, you will be involved with the full manufacturing of these parts, from influencing part orientation to best suit the machine, to advising support generation, to printing, to post-processing and cleaning, to inspection.
Responsibilities
Setup, printing, and postprocessing of production grade metal parts on PBF printer
Optimizing, arranging, and maintaining an organized print prioritization system
Cleaning metal machines using proper tools and procedures
Adding, adjusting, and removing supports for additive parts
Removing parts from the build platform and cleaning and baking parts
Inspecting finished parts
Maintaining a safe and clean lab environment
Required
H.S Diploma or equivalent 
Ability to stand, walk, climb stairs, crouch around machines, and lift up to 50 lbs regularly
Stand or walk for long periods of time
Excellent team spirit and ability to work independently
Attention to detail
Advanced manual dexterity and precision
Ability to learn and follow all required safety guidelines
Experience with computer aided design software
Experience with equipment maintenance, operation of machinery, machine repair and preventive maintenance, mechanical knowledge
Desired
3+ years in additive manufacturing lab
1-3 years experience as a manufacturing technician, machine operator, field service engineer, or similar operational role
Metal and/or polymer additive machining experience
Experience working in an AS9100/ISO9000 environment
Apply
Your application has been successfully submitted.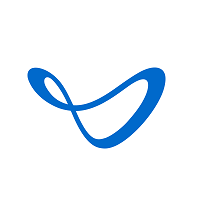 Electric Aerial Ridesharing