Industrial Mechanic/Millwright
Joby Overview
Located in Northern California, the Joby Aviation team has been steadily working toward our goal of providing safe, affordable, fully electric air transportation that is accessible to everyone. Imagine an air taxi that takes off vertically, then quietly and quickly carries you over the congestion below, giving you back that time you'd otherwise spend sitting in traffic. Technology has advanced to the point where designing and operating an all-electric aircraft is completely viable. Our team has been discreetly designing and flight testing this vehicle and is looking for talented individuals to see it through certification and high rate production.
Overview
An Industrial Mechanic/Millwright is needed for supporting the installation, repair, and maintenance of our production equipment at our Marina CA facility. This position will support the R&D, design, production, flight test, systems integration, composite part fabrication, and construction teams.
Responsibilities
Work with the various teams to setup all the production equipment that is currently being purchased and installed in our four Marina buildings.
Help find, inspect, and assist with production equipment purchasing and initial install and setup.
Begin a preventive maintenance program to properly service and maintain all current and future production equipment.
Working with machine vendors and sub-contractors to collect requirements and installation details for all new and used industrial equipment.
Equipment to be serviced and managed includes: Automation equipment (robotics), CNC machines, process ovens, autoclaves, air compressors, material handling equipment, forklifts, fleet vehicles, vacuum pumps, freezers, and HVAC equipment.
Reports to the Marina Production Infrastructure Lead
Required
Software Requirements
Experience Requirements
Trade certificate, or minimum of 5 years of experience in industrial plant or equivalent.
Self-starter
High Mechanical aptitude
Welding and metal fabrication experience
Experience with and comfort using industrial material handling equipment such as forklifts, cranes, telehandlers
Familiarity with construction methods and processes
Motorpool repair and maintenance
Desired
Associates degree or higher 
10+ years of experience  
Aircraft or aerospace production experience 
Understanding and familiarity in aerospace manufacturing, processing, and materials knowledge. 
Composite manufacturing and assembly methods familiarity 
Aircraft maintenance familiarity 
Strong desire to continually learn and grow new skills 
Understanding and familiarity with smart equipment and remotely managed factory controls and data loggers 
FAA certified aircraft quality system knowledge 
OSHA regulations knowledge 
Automation, Controller and/or PLC programming experience
Apply
Your application has been successfully submitted.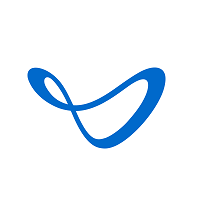 Electric Aerial Ridesharing