Radar Engineer
Joby Overview
Located in Northern California, the Joby Aviation team has been steadily working toward our goal of providing safe, affordable, fully electric air transportation that is accessible to everyone. Imagine an air taxi that takes off vertically, then quietly and quickly carries you over the congestion below, giving you back that time you'd otherwise spend sitting in traffic. Technology has advanced to the point where designing and operating an all-electric aircraft is completely viable. Our team has been discreetly designing and flight testing this vehicle and is looking for talented individuals to see it through certification and high rate production.
Overview
We are seeking experienced radar engineers to develop state of the art radar perception systems for our electric-powered VTOL aircraft. You will play a key role in a small, growing and fast-moving team and will share in the responsibility for the research and development of state of the art radar systems for our aircraft navigation and safety systems.
Responsibilities
Develop radar system architecture and algorithms for aircraft navigation and safety systems, including mathematical modelling, simulation and performance validation
Participate in the system engineering design process, including writing specifications, performance requirement analysis and participating in design reviews
Collaborate with industry partners, contractors and other team members to implementate, integrate and test radar systems
Write software for simulation, prototypes and production systems.
Required
Master's degree or PhD in electrical engineering, computer engineering, computer science, physics or mathematics
5+ years industry experience in the design, analysis and implementation of signal processing for radar systems
2+ years industry experience in the design, analysis and implementation of RF and digital architectures for radar systems
Proficient in programming in C++, Python or Matlab
Familiarity with source control with git or other
Excellent communication and documentation skills to collaborate with other engineering disciplines
Desired
Advanced knowledge and experience in the application of statistical signal processing
Experience with implementing radar algorithms on FPGAs
Experience prototyping RF electronic systems
Understanding of DO-178C or safety critical software
Understanding of DO-254 or design of electronics for avionic systems
Apply
Your application has been successfully submitted.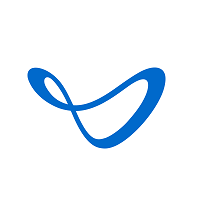 Electric Aerial Ridesharing