RF/mmW Antenna Engineer
Joby Overview
Located in Northern California, the Joby Aviation team has been steadily working toward our goal of providing safe, affordable, fully electric air transportation that is accessible to everyone. Imagine an air taxi that takes off vertically, then quietly and quickly carries you over the congestion below, giving you back that time you'd otherwise spend sitting in traffic. Technology has advanced to the point where designing and operating an all-electric aircraft is completely viable. Our team has been discreetly designing and flight testing this vehicle and is looking for talented individuals to see it through certification and high rate production.
Overview
We are seeking an experienced microwave antenna design engineer to develop innovative antennas for our airborne GNSS and radar perception systems . You will play a key role in a small, growing and fast-moving radar team and will be responsible for the design, development and production of antennas for Joby radar and GNSS technology.
Responsibilities
Define, design and develop innovative antenna structures for complex avionics GNSS and radar systems, throughout the product cycle
Research and apply new antenna technologies, design techniques and fabrication methods
Model and simulate antennas, radomes, feed structures and other microwave components required to realise designs
Model and simulate antenna performance on airborne platforms in multi-antenna environments
Build and measure simulated structures and validate with respect to simulated results
Lead GNSS and radar antenna EMI/EMI world-wide certification process
Collaborate with industry partners, contractors and other team members to implementate, integrate and test radar and GNSS systems
Collaborate with other team members to provide guidance for antenna modelling and performance. Provide antenna simulation support for other Joby antennas as required
Participate in the system engineering design process, including writing specifications and test plans, performance requirement analysis and participating in design reviews
Required
Master's degree or PhD in electrical engineering or physics, with an antenna or electromagnetic specialization
3+ years of commercial antenna design experience
7+ years of experience in the use of full wave computational electromagnetic software, such as HFSS, CST, Feko or similar
Advanced antenna design skills with experience in a variety of antenna fabrication techniques
RF/Microwave design and analysis of both passive and active devices
Experience writing antenna requirements, verification specifications and acceptance test procedures as well as conducting the antenna tests
Experience using standard electronic test equipment including oscilloscopes, spectrum and signal analyzers, vector network analyzer in indoor and outdoor antenna testing environments
Proficient in Python or other general purpose computer programming language
Proven ability to solve complex math and deep understanding of electromagnetics, including wave propagation, scattering and radiation
Excellent communication and documentation skills to collaborate with other engineering disciplines
Desired
Familiarity with Altium or other electronic design capture and layout tools
Familiarity with parametric 3D CAD software, such as Solidworks
Familiarity with radar signal processing (waveform types, beamforming, doppler processing and others)
Familiarity with source control with git or other
Understanding of DO-254, DO-160 and design of electronics for aircraft systems
Apply
Your application has been successfully submitted.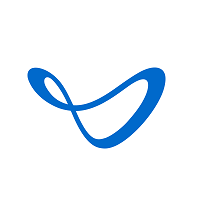 Electric Aerial Ridesharing