Production Supervisor (Mechanical Systems, and Final Assembly)
Joby Overview
Located in Northern California, the Joby Aviation team has been steadily working toward our goal of providing safe, affordable, fully electric air transportation that is accessible to everyone. Imagine an air taxi that takes off vertically, then quietly and quickly carries you over the congestion below, giving you back that time you'd otherwise spend sitting in traffic. Technology has advanced to the point where designing and operating an all-electric aircraft is completely viable. Our team has been discreetly designing and flight testing this vehicle and is looking for talented individuals to see it through certification and high rate production.
Overview
Joby Aviation's Integration Team is seeking a Production Supervisor who is highly organized, passionate individual with excellent oral, written and interpersonal skills. This position will be initially based at our Santa Cruz, CA facility, and then will be shifting to working primarily out of our Marina, CA facility.  This role will develop in a fast paced, demanding, and rewarding environment with very high expectations for individual contribution. 
Your primary responsibilities will include building the production teams and setting up the facilities necessary to carry out manufacturing for mechanical systems, and aircraft final assembly, in concordance with FAA production certificate guidelines; then operate them to meet production needs. To accomplish this, you will be working with various engineering teams at Joby Aviation (including design, prototype manufacturing, quality, supply chain, certification, and more). The Production Supervisor will develop and execute appropriate strategies and tactics that will allow the company to achieve development and production milestones on schedule and meeting the associated quality requirements.
Responsibilities
Work closely with Design, Integration (prototype manufacturing), Quality, Certification, and other Manufacturing teams to set up projects for the development of aircraft hardware production, including, but not limited to electro-mechanical hardware assembly, wire harness fabrication, aircraft assembly, etc. This will include:
Create and execute strategies to help transition from prototype manufacturing to FAA Production Certificate ready manufacturing, while maintaining close alignment with the Manufacturing Engineering Team, and their production line designs
Build and manage a production team for the aforementioned production lines
 Coordinate building and outfitting of production lines
 Develop processes, in alignment with the rest of the organization, to meet internal and external performance and documentation requirements and standards, that enable the manufacturing of the described hardware
Collaborate with other Joby teams to ensure convergence of company-level efforts to achieve key milestones, including working with the Quality team to implement oversight over manufacturing processes
Leverage team key performance indicators to help create growth, organizational, and budgeting strategies for the team, as well as provide feedback that will allow the team to achieve higher operating efficiency. 
Scale operation as needed to meet company production targets
Create, maintain, communicate, and present team schedules to multiple audiences, from individual contributors to executives
Required
Bachelor's in engineering or relevant fields
6+ years of experience in an engineering environment with responsibility for leading a team and creating execution strategies
Demonstrated organizational skills and attention to detail
Demonstrated experience in the simultaneous management of multiple high-paced engineering projects
Demonstrated understanding of the product development cycle for hardware centric projects from early design through to completion and launch
Expertise in project management tools such as MS Project, Smartsheet, Confluence, and JIRA
Expertise in common workplace software (word processor, spreadsheet, presentation software, etc.) with the ability to create and maintain performance and efficiency metrics
Desired
Experience with aerospace manufacturing project execution and FAA production certification process
Project management experience / Project manager certification
Apply
Your application has been successfully submitted.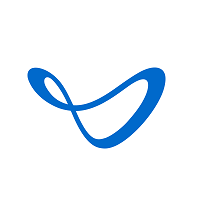 Electric Aerial Ridesharing