Materials Planner Associate
Joby Overview
Located in Northern California, the Joby Aviation team has been steadily working toward our goal of providing safe, affordable, fully electric air transportation that is accessible to everyone. Imagine an air taxi that takes off vertically, then quietly and quickly carries you over the congestion below, giving you back that time you'd otherwise spend sitting in traffic. Technology has advanced to the point where designing and operating an all-electric aircraft is completely viable. Our team has been discreetly designing and flight testing this vehicle and is looking for talented individuals to see it through certification and high rate production.
Overview
Our Marina facility has an immediate opening for a Materials Planner Associate with demonstrated experience in the planning, and scheduling of the movement of materials, components, and finished goods through the production and inventory process. Responsibilities include monitoring production activity to ensure an orderly and controlled flow of materials in accordance with production requirements.
Responsibilities
Coordinate with leadership, operations, engineering, purchasing and quality to attain production goals.
Determining the required materials and setting minimum and maximum stock levels.
Ensuring materials meet specifications, quality standards, and are cost-efficient.
Ensuring the consistent and adequate supply of materials necessary for production.
Coordinating with other departments regarding production goals, timelines, supplier payments, etc.
Tracking production volume and monitoring customer demand patterns and purchasing trends.
Coordinating with teams overseeing the supply and delivery of materials and products.
Follow engineering changes and coordinate with planning to implement changes to the production line.
Managing inventory issues, schedule changes, and cancellations.
Analyze how supplier purchase order changes will affect the production line.
Determine, research and correct material inventory discrepancy causes.
Preparing cost estimates and performance reports.
Review and interpret bills of material construction.
Give recommendations to procurement on vendor performance improvements.
Analyze MRP generated forecasts on reasonableness and accuracy.
Required
ERP/MRP systems and MES systems experience.
Strong experience with MS Project, Word, Excel and PowerPoint.
Experience in aircraft manufacturing processes, specifications, and quality requirements.
Have a thorough understanding of AS9100 Quality system and the documentation procedures.
Highly motivated, detailed and team oriented.
Excellent technical reading and interpretation skills.
Desired
3+ Years Materials Planning, preferably in Aerospace, Bachelor's degree desired in a related field.
Experience with drawings and BOMs; Assembly Instructions; Engineering Change systems; Quality systems for non-conforming parts and corrective action.
Excellent verbal and written communication skills.
Well developed interpersonal skills and detail oriented.
Qualified applicants must have willingness to continuously improve quality and productivity, willingness to work in a fast paced work environment and possess a positive team oriented attitude with consistent attendance and punctuality.
Apply
Your application has been successfully submitted.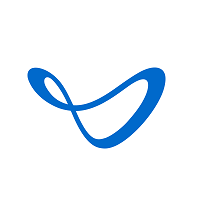 Electric Aerial Ridesharing