Wiring Systems Manufacturing Technician
Joby Overview
Located in Northern California, the Joby Aviation team has been steadily working toward our goal of providing safe, affordable, fully electric air transportation that is accessible to everyone. Imagine an air taxi that takes off vertically, then quietly and quickly carries you over the congestion below, giving you back that time you'd otherwise spend sitting in traffic. Technology has advanced to the point where designing and operating an all-electric aircraft is completely viable. Our team has been discreetly designing and flight testing this vehicle and is looking for talented individuals to see it through certification and high rate production.
Responsibilities
Reading and interpretation of wire harness drawings and wire lists
Knowledge of laser wire marking equipment
Experience processing aerospace connectors/terminals/shield terminations
Ensure product quality and conformance to specifications and type design
Perform inspection / cross check other's work for concurrence and specification validation
Perform and document work completed via a work order
Ensures correct specifications and functional criteria are met per the manufacturing instructions and that thorough documentation practices have been accomplished prior to completion of work
Ability to use essential tools and test equipment for harness fabrication
Ability to solder, crimp, strip and fabricate harnesses
Ability to read wire harness schematics, product specific documentation and work instructions
knowledge and/or skills of operating test equipment used for harness manufacturing
Must be able to quality control and identify components for harness fabrication
Must perform all functions of the job in a safe and professional manner
Must keep work area(s) in neat, clean, safe and orderly condition
Required
High School Diploma or GED
2 to 4 years' experience in harness fabrication
IPC/WHMA-A-620 or SAE AS50881
Ability to distinguish colors is required
General understanding of electronic components, electronics design and manufacturing
General knowledge of bill of materials, assembly drawings, product specific documentation, work instructions, and other general documents
Ability to multi-task and work in a fast-paced environment
Strong interpersonal and organizational skills, Strong follow through ability to meet deadlines
Strong verbal/written communication as well as organization/interpersonal skills
Ability to keep accurate records
Ability to maintain patience in challenging situations, Excellent follow through
Personable and professional demeanor
Computer literacy
Self-motivated with the ability to work independently or as part of a team
Ability to maintain patience in challenging situations
General understanding of production processes, test equipment and tools associated with wire harnessing
Must be available to work extended hours and weekends as needed
Able to travel for short and extended trips as needed (up to 10% travel)
Must be able to lift 25 lbs. unassisted, stoop, bend, crawl, and being able to maneuver in tight spaces
Solder and PCB repair experience desirable
Apply
Your application has been successfully submitted.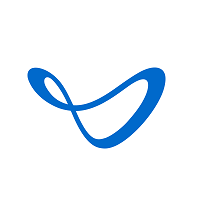 Electric Aerial Ridesharing