Design Checker/Drafter
Joby Overview
Located in Northern California, the Joby Aviation team has been steadily working toward our goal of providing safe, affordable, fully electric air transportation that is accessible to everyone. Imagine an air taxi that takes off vertically, then quietly and quickly carries you over the congestion below, giving you back that time you'd otherwise spend sitting in traffic. Technology has advanced to the point where designing and operating an all-electric aircraft is completely viable. Our team has been discreetly designing and flight testing this vehicle and is looking for talented individuals to see it through certification and high rate production.
Overview
Joby Aviation is searching for a Design Checker/Drafter with experience in part design for aerospace composites fabrication and assembly processes. Individuals must have a strong technical background in certified airframe design. This person should be well versed in 2D engineering drawings creation, GD&T, and ASME drawing standards.
Responsibilities
• Ability to read and understand engineering drawings
• Support and manage engineering part and assembly drawings
• Draft detailed 2D drawings using computer-aided design (CAD) software
• Ability to work from rough sketches and specifications created by engineers
• Specify dimensions, materials, and procedures for new products
• Collaborate with the fabrication or manufacturing teams to complete prototypes when necessary
Required
• 3+ years of professional drafting experience
• 3+ years of related experience as an engineer in relevant industry
• Associate's degree in applicable field
• Understanding of ASME Y14.5-2009 standards
• Strong GD&T experience and application of tolerancing between multicomponent systems
• Must have in-depth technical knowledge of prototyping, manufacturing, and assembly processes as it relates to aircraft design
• Familiar with composites fabrication processes
• Must be self-motivated and able to manage multiple parallel-path projects
• Ability to function in a fast-paced small company environment with minimal direction and adjust workload based upon changing priorities.
• Self-motivated and willing to accept temporary responsibilities outside of initial job description
Desired
• Bachelor's degree in engineering
• Aircraft FAA certification program experience, Part 23 or Part 27
• Experience working with Catia V5 or later, and Enovia
Apply
Your application has been successfully submitted.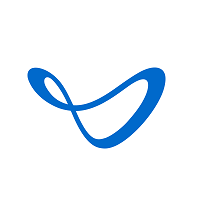 Electric Aerial Ridesharing