Powertrain and Electronics - Test Engineer (EWIS)
Joby Overview
Located in Northern California, the Joby Aviation team has been steadily working toward our goal of providing safe, affordable, fully electric air transportation that is accessible to everyone. Imagine an air taxi that takes off vertically, then quietly and quickly carries you over the congestion below, giving you back that time you'd otherwise spend sitting in traffic. Technology has advanced to the point where designing and operating an all-electric aircraft is completely viable. Our team has been discreetly designing and flight testing this vehicle and is looking for talented individuals to see it through certification and high rate production.
Overview
Joby Aviation is seeking a highly organized & passionate individual to join our Testing Team as a Test Engineer, Electrical Wiring and Interconnection System (EWIS). As part of the team, you will contribute towards developmental and qualification testing of EWIS components that are used to interface with various airborne electronic hardware.
This position will be at our San Carlos, CA facility and you will actively work with the team responsible for Powertrain and Electronics Equipment testing. This role will operate in a fast paced, demanding, and rewarding environment with very high expectations for individual contribution. 
Responsibilities
Work closely with EWIS and Equipment design teams to scope out & execute various tests (characterization, qualification, durability) on a variety of EWIS components used in Joby aircraft, which include:
High Voltage propulsion power cables
Low Voltage power and data line cable bundles used to interface with various airborne hardware such as flight computers, navigation systems, propulsion inverters and more.
Connectors and their interface to cables
Draft Test Plans and Test Procedures to execute the tests described above, and perform post-test data analysis.
Inspect post-test failures, help to diagnose failure to identify the root cause, document findings, and provide feedback for design improvement.
Work closely with Test Team's Program Manager to report progress on various tests, and ensure test objectives are met, including documentation. Interactions also include planning & scheduling of test execution
Work closely with Test Equipment Design Engineers to conceptualize, design, and aid in the assembly, automation, and maintenance of various custom-test rigs.
Work closely with Certification Engineers to determine whether EWIS components meet or exceed certification requirements through testing.
Work closely with Reliability Test Engineers to ensure EWIS components are tested to appropriate environmental-conditions and durations.
Required
Bachelor's in Electrical Engineering or relevant field.
Excellent problem solving and communication skills.
High attention to detail
Strong hold on fundamental circuit theory.
Experience with oscilloscopes, DAQ systems, power supplies, load bank, cable analyzer, SMUs.
Desired
Experience in operating high voltage equipment.
Previous experience with EWIS testing in the Aviation or Automotive industries, especially for ampacity, arcing, EME, partial discharge, HIRF, and lightning.
Familiarity with operating environmental chambers (Temperature/humidity, HALT, and more).
Apply
Your application has been successfully submitted.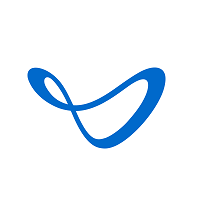 Electric Aerial Ridesharing