Senior Loads and Dynamics Engineer
This job is no longer accepting applications.
Joby Overview
Located in Northern California, the Joby Aviation team has been steadily working toward our goal of providing safe, affordable, fully electric air transportation that is accessible to everyone. Imagine an air taxi that takes off vertically, then quietly and quickly carries you over the congestion below, giving you back that time you'd otherwise spend sitting in traffic. Technology has advanced to the point where designing and operating an all-electric aircraft is completely viable. Our team has been discreetly designing and flight testing this vehicle and is looking for talented individuals to see it through certification and high rate production.
Overview
The position requires a solid mathematical background, a detailed conceptual understanding of aircraft dynamics, and strong attention to detail. The applicant is expected to have experience with static and dynamic loads derivation for aircraft. Background in flutter analysis is also desired. This position is rewarding, as the engineer will promptly see their work drive the development, testing, and understanding of our cutting-edge VTOL aircraft.
Responsibilities
• Develop external loads and aeroelastic models and methods
• Develop aerodynamic databases for use in aircraft aeroelastic models
• Develop multi-DOF flight dynamics simulations for use in external loads and dynamics
• Interpret experimental data to correlate and validate aircraft aeroelastic models
• Implement loads database to be used by structural design team
• Determining and interpreting the certification basis and establishing compliance strategies – including means and methods of compliance
• Developing, reviewing, and approving certification-related documents
• Working with and mentoring multiple engineering teams with a mix of aerospace and non-aerospace backgrounds
• Interfacing with certification authorities as required (FAA, EASA, etc.)
Required
• B.S. in mechanical engineering, aerospace engineering, or a relevant discipline
• 7+ years' experience performing detailed loads analysis for fixed-wing aircraft or rotorcraft
• Excellent understanding of aircraft loads and aeroelasticity 
• Previous experience working on aviation certification program
• The ability to question traditional assumptions in the application of regulations, guidance material, and engineering specifications
• Experience with NASTRAN, RCAS, or other aeroelastic analysis tools
• Comfortable with analysis tools such as MATLAB, Python, and Excel
Please include a cover letter with your application. A cover letter is required, and applications without a cover letter will not be considered.
Desired
• FAA Designated Engineering Representative (DER) for Part 23 Loads or ability to immediately become one
• Expert knowledge of FAR 23 and 27
• 10+ years of working experience in aircraft certification industry
• Extensive experience correlating and validating loads models using experimental data
• Experience with Interactions of Systems of Structures and/or computing loads for aircraft with fly-by-wire control systems
• Experience with AeroServoElastic (ASE) analyses and certification requirements
Apply
Your application has been successfully submitted.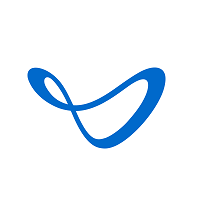 Electric Aerial Ridesharing