Tooling and Infrastructure Software Engineer - Python
This job is no longer accepting applications.
Joby Overview
We all want to spend less time traveling and more time living. At Joby Aviation, we're making that possible with our pioneering electric aircraft. It's a faster, cleaner, and smarter way to carry people through their lives. The Joby team is made up of more than 500 passionate engineers, experts, and leaders, all focused on bringing our pioneering vision to life. We're developing a world-class manufacturing facility in Marina, CA and have offices and workshops in Santa Cruz, San Carlos, Washington, D.C., and Munich, Germany.
Overview
Joby is in the process of certifying our aircraft with the FAA. This complex process will require a substantial amount of custom tooling and infrastructure to facilitate software testing, requirements tracing, and developer workflow. These tools will play a vital role in achieving many major milestones, and will be critical to our certification efforts. We at Joby need a software engineer capable of tackling this challenging project. The task will entail quality and scalable pythons tools that interact with our C++ code and several back-end processes.
Responsibilities
The successful candidate will assist the team in:
Create new tools per developer requests
Improve code quality of existing ad-hoc created tools, capabilities and tests
Maintain these products
Work with Automation Development team to allow tools and capabilities fit in with the automated framework.
Required
University degree in computer science, computer engineering, or other STEM field
Expert Python skills
Basic understanding of C++
Expert working knowledge of integrated development environments (CLION, VSCode, Docker containers, etc).
Version control (git or equivalent).
Linux
Sphinx, Restructured Text and/or some other self-documenting code constructs.
Self motivated, with ability to excel without supervision
Desired
Sphinx plugin development experience, docutils library
Experience with Doxygen
Familiarity with CMake
A passion for Aerospace!
Apply
Your application has been successfully submitted.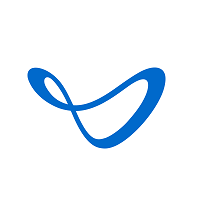 Electric Aerial Ridesharing