Air Taxi Software Technical Lead
Joby Overview
Located in Northern California, the Joby Aviation team has been steadily working toward our goal of providing safe, affordable, fully electric air transportation that is accessible to everyone. Imagine an air taxi that takes off vertically, then quietly and quickly carries you over the congestion below, giving you back that time you'd otherwise spend sitting in traffic. Technology has advanced to the point where designing and operating an all-electric aircraft is completely viable. Our team has been discreetly designing and flight testing this vehicle and is looking for talented individuals to see it through certification and high rate production.
Overview
We are a rapidly growing team building mission critical software products supporting Joby Aviation's vision to save 1 billion people an hour every day through electric powered flight. The Air Taxi Product Team builds & maintains the software service required to operationalize the Joby aircraft in a variety of contexts from aerial ridesharing to DOD logistics use cases. This role's work spans multiple areas including architecture, cloud infrastructure, networking, online data processing, reliability and more. The Air Taxi Software Tech Lead will be instrumental in driving Joby's Air Taxi Software Team to revolutionize the transportation industry.
About you:
You think about systems - their edge cases, failure modes and lifecycles
You lead by example, establishing platform direction, patterns and best practices
Have a strong aptitude for architecture
Can debug complex problems across the entire stack
Are hands on, expect to code 50-70% of the time
Required
Can hold your team to the highest coding standard and best practices
Experience with high growth startups
Ability to debug issues across services and levels of the stack
8+ years of technical software experience
Experience in building, launching and maintaining customer-facing products
Desired
Are a pilot or have an interest in aviation and/or new transportation technology
Strong open source contributions
Apply
Your application has been successfully submitted.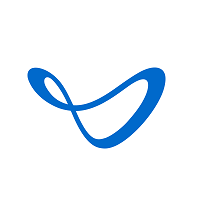 Electric Aerial Ridesharing