PLM Support Engineer
Joby Overview
Located in Northern California, the Joby Aviation team has been steadily working toward our goal of providing safe, affordable, fully electric air transportation that is accessible to everyone. Imagine an air taxi that takes off vertically, then quietly and quickly carries you over the congestion below, giving you back that time you'd otherwise spend sitting in traffic. Technology has advanced to the point where designing and operating an all-electric aircraft is completely viable. Our team has been discreetly designing and flight testing this vehicle and is looking for talented individuals to see it through certification and high rate production.
Responsibilities
• Work collaboratively with application end users to understand their issues and work requirements
• Work on various CATIA automation to reduce redundant effort and errors
• Create training materials, Best Practices and conduct training sessions for business users
• Create and own detailed use cases, supporting functional requirements, user stories and acceptance criteria
• Test new features for stability and compatibility with business processes
• Provide root cause analysis and quick resolution for production issues
• Design & Development of Custom Solutions
• Install, configure & maintain Pre-Production and Production servers
• Develop / configure / customize / Test data integrations between PLM & other systems such as ERP/MES/CAD
Required
• Bachelor's degree in Mechanical Engineering/Computer Science, or equivalent
• Minimum 3+ years of working experience in CATIA
• Must have working experience with 3DExperience 2019x and above
• Experience in CATIA Catscript is must
• Experience in writing test cases and testing new functionalities in Enovia
• Strong experience in Java enterprise platform and related technologies is a must
• Good understanding of 3DEXPERIENCE/ENOVIA fundamentals, data model and system architecture
• Ability to interact with users to understand their pain points and turn those into actionable user stories
• Able to work in a fast-paced environment and maintain high standards of work
• Strong work ethic
• Team oriented attitude
• Strong oral and written communication skills
• Excellent problem-solving techniques and analytical ability
Desired
• Working experience with DELMIA
• Experience in REST API & Webservices
• Experience in creating PLM training materials
• Experience in conducting PLM trainings
Apply
Your application has been successfully submitted.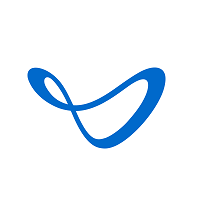 Electric Aerial Ridesharing