Powertrain and Electronics - Test Engineer (Thermal)
Joby Overview
Joby Aviation's vision is to save a billion people an hour a day. We aim to achieve this vision by delivering safe and affordable air travel to everyone—while advancing the transition to sustainable transportation.
Overview
Joby Aviation is seeking a highly organized & passionate individual to join our Testing Team as Thermal Test Engineer. As part of the team, you will contribute towards thermal characterization, performance verification, & thermo-mechanical reliability testing of actively & passively cooled airborne electronic hardware like sub-assemblies of electric propulsion units, low voltage avionics, or cabin environmental control system components.
This position will be in our San Carlos, CA facility and you will actively work with the Testing Team responsible for Powertrain and Electronics Equipment testing. This role will operate in a fast paced, demanding, and rewarding environment with very high expectations for individual contribution.
Responsibilities
Draft test plans & procedures for characterization (to extract parameters for thermal modeling), performance verification (ensure product operates within well within max temperature rating), or reliability evaluation of equipment based on scope defined with Design
Engineers, System Engineers, Designated Engineering Representatives (DERs), and Testing team members.
Responsible for test preparations and execution, including identifying instrumentation needs, devising test matrices, ensuring test articles/fixtures are built per test needs, and performing actual tests.
Perform post-test data analysis, including analysis of thermal data and potentially electrical data.
Perform post-test failure inspection to diagnose any experienced failures by identifying the root cause of the issue, documenting findings, and providing feedback to appropriate stakeholders for design improvement.
Collaborate with thermal modeling team to align on consistency of test results with simulation results.
Work closely with the Test Team's Program Manager to plan assigned work, report progress, and ensure tests are properly documented and closed out.
Work closely with Test Equipment Design Engineers to develop custom test rigs, and aid in their assembly, operation, automation, and maintenance.
Work closely with Design Engineers, System Engineers, Designated Engineering.
Representatives (DERs), and Certification Engineers to verify that assigned Airborne Electronic.
Hardware meets or exceeds design requirements and provide necessary testing related information and documentation to meet FAA certification requirements.
Required
Bachelor's degree in Electrical or Mechanical Engineering.
Strong hold on fundamentals of heat transfer.
Experience with executing testing in support of thermal characterization, including use of
thermocouples/thermistors, pressure sensors, flow-rate measurement.
Hands-on experience with mechanical assembly, electrical wiring, test stand troubleshooting.
Excellent problem solving and communication skills.
High attention to detail.
Desired
Master's degree or higher in Electrical or Mechanical Engineering.
2 to 5 years work experience desired.
Experience in operating high voltage equipment.
Previous experience in executing thermal tests in an Aviation or Automotive industry.
Experience performing data analysis in Python/Matlab.
CATIA experience is a bonus.
Proficiency using NI Labview
Experience with FAA Certification processes
Apply
Your application has been successfully submitted.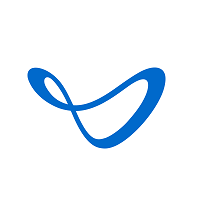 Electric Aerial Ridesharing