People Generalist
This job is no longer accepting applications.
Joby Overview
Located in Northern California, the Joby Aviation team has been steadily working toward our goal of providing safe, affordable, fully electric air transportation that is accessible to everyone. Imagine an air taxi that takes off vertically, then quietly and quickly carries you over the congestion below, giving you back that time you'd otherwise spend sitting in traffic. Technology has advanced to the point where designing and operating an all-electric aircraft is completely viable. Our team has been discreetly designing and flight testing this vehicle and is looking for talented individuals to see it through certification and high rate production.
Overview
Working as a People Generalist in our Santa Cruz office, you will deliver in all areas on the People team, including benefits, HRIS administration, payroll, onboarding, records management, and reporting. Excellent written and verbal communication skills are required for this position as you will be collaborating cross-functionally on common goals. Our team works entirely with digital records and systems, including Google Sheets, Microsoft Excel, Google Docs, Google Slides, Adobe Acrobat Pro DC, and DocuSign.
Responsibilities
Orientation & Onboarding: Coordinate new hire logistics and support the onboarding process
Records & Systems Management: Work closely with our payroll team and HRIS analyst to keep HRIS current; troubleshoot issues with HRIS analyst; Audit HRIS regularly for data integrity; Create and maintain digital records and systems
Reporting: Generate reports on recruiting, compensation, benefits, and payroll
Payroll: Support our payroll team with bi-weekly payroll, time & attendance, and reporting. Conduct bi-weekly timecard audits
Benefits: Provide support with administrative tasks related to benefits administration such as coordinating open enrollment, assisting employees, troubleshooting carrier connections, auditing premiums and deductions, and reporting
Learning & Development: Assist in learning management system maintenance, content creation and collection, and training
Diversity, Equity & Inclusion (DEI): Attend DEI committee meetings; create and implement DEI initiatives, such as: coordinating and leading trainings, organizing DEI events, help set measurable DEI goals, provide metrics to measure DEI goals, provide input on our company surveys, assist in benefits package selection.
Required
BA/BS degree or equivalent practical experience
2+ years of HR or relevant experience
Experienced in ADP Workforce Now
Ability to think creatively to solve complex problems
Excellent written and verbal communication skills
Well developed interpersonal skills
Strong work ethic
Adaptable and flexible
Fundamental technology skills (e.g. G Suite, Microsoft Office, Adobe Acrobat Pro DC)
Desired
Apply
Your application has been successfully submitted.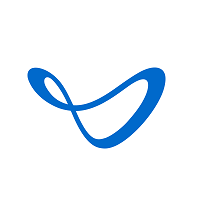 Electric Aerial Ridesharing