Mechanical Engineer, Windows and Transparencies
Joby Overview
Located in Northern California, the Joby Aviation team has been steadily working toward our goal of providing safe, affordable, fully electric air transportation that is accessible to everyone. Imagine an air taxi that takes off vertically, then quietly and quickly carries you over the congestion below, giving you back that time you'd otherwise spend sitting in traffic. Technology has advanced to the point where designing and operating an all-electric aircraft is completely viable. Our team has been discreetly designing and flight testing this vehicle and is looking for talented individuals to see it through certification and high rate production.
Overview
Joby is seeking a motivated individual to join our mechanical engineering team. This individual will be responsible for the design and integration of flight critical transparencies which includes occupant windows as well as conformal exterior and interior light covers. A core competency in this role is expertise in acrylic and polycarbonate materials as well as bonding and fastening strategies of such substrates to carbon fiber structure. This role will involve design work starting at the conceptual level, maturing into full 3D modeling, FEA and hand calculations, and continuing into manufacturing, impact testing, integration, and in service support. A strong knowledge of material selection, tolerances, optical and conductive coatings, sealants and seals, mechanical hardware, GD&T, and drafting standards are required. Hands-on experience, a 'get it done' attitude, and the ability to work well with a cross-functional team and outside vendors/contractors is very important. This position is rewarding, as the engineer will promptly see their ideas grow from concept to creation due to the fast pace of Joby Aviation. Please include a cover letter with your application. If you have no experience with transparents, please ellaborate on why you are interested and why you feel you are a match to this position.
Responsibilities
Development of flight critical occupant transparencies
Development of potentially complex conformal exterior light covers
Development of interior light covers
Creation and maintenance of technical drawings and bill of materials
Collaboration with engineers & technicians to support materials and processes, manufacturing, integration, test, and certification
Required
B.S. in relevant discipline (mechanical engineering, physics with emphasis in optics, materials engineering)
1+ year of working experience in relevant industry
Strong volumetric awareness and attention to detail
Mastery of stay out zones, managing clashing interferences, and tolerancing
Ability to design complex systems to strict aerospace standards
Proficiency in mechanical design, materials selection, troubleshooting, and analysis
Excellent teamwork and communication skills
Proficiency with CAD
Desired
M.S. in relevant discipline
Experience testing windows under high speed impact
Experience with conductive window coatings and lightning protection
Experience with protective window coatings and tinting
Expereince with window bonding
5+ years of working experience in relevant industry
Certification experience to FAR Part 23/25/27/29
Experience with Dassault Systemes CATIA Part Design and Assembly Design
Proficiency with FEA
Apply
Your application has been successfully submitted.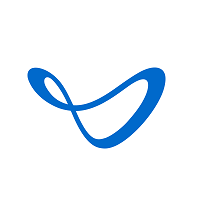 Electric Aerial Ridesharing