Senior Communication Manager
Joby Overview
Located in Northern California, the Joby Aviation team has been steadily working toward our goal of providing safe, affordable, fully electric air transportation that is accessible to everyone. Imagine an air taxi that takes off vertically, then quietly and quickly carries you over the congestion below, giving you back that time you'd otherwise spend sitting in traffic. Technology has advanced to the point where designing and operating an all-electric aircraft is completely viable. Our team has been discreetly designing and flight testing this vehicle and is looking for talented individuals to see it through certification and high rate production.
Overview
This is a senior role within our external communications team. Reporting to our Marketing, Communications & Brand Lead, you will support our efforts to introduce Joby to the world by taking day-to-day ownership of specific areas of communications, providing both strategic counsel and day-to-day execution.
You'll likely have around 10 years of experience across a range of different organizations and will have been directly responsible for PR activities in the past.
You'll probably have been involved in taking a product to market, or supporting communications at a high-growth tech company.
Required
Takes ownership of specific areas of external communications, providing both strategic direction and day-to-day execution, e.g. trade media relations, website development, blog development and speech writing (15%)
Works with wider Joby team to develop narratives that support our positive introduction to the market, e.g. developing content for our noise, safety, ESG or certification narratives (10%)
Acts as a spokesperson for Joby, regularly engaging with local, trade, national and international journalists to tell our story (5%)
Develops, coaches and supports wider Joby team with their own external communications, e.g. speaker training, deck review and comms planning for specific teams, e.g government relations (5%)
Leads our speaker platform, ensuring Joby is well represented at industry and wider events (10%)
Responsible for mapping, writing and editing compelling content on a wide range of topics, e.g. blogs, white papers and social media content (30%)
Develops our partnership network, identifying opportunities for Joby to partner with organisations where we can have a positive impact together (5%)
Takes responsibility for our thought leadership content, from long form writing through to events and eventually community engagement (10%)
Supports the development of our employer brand, through the ideation and execution of campaigns that raise our profile and promote our unique culture (10%)
Like any good startup, we're looking for people who can push the boundaries of their job description and are willing to roll up their sleeves and deliver in other areas too. For this role, you may also stand out by being a candidate who might find themselves:
Working on our social media content and strategy
Developing our crisis management plans
Championing our values and positive impact in the external world
Defining our eventual customer communication strategies
Supporting our government affairs team in their advocacy
Apply
Your application has been successfully submitted.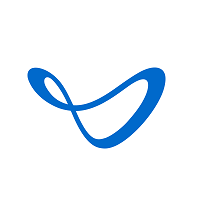 Electric Aerial Ridesharing