Test Pilot
Joby Overview
Located in Northern California, the Joby Aviation team has been steadily working toward our goal of providing safe, affordable, fully electric air transportation that is accessible to everyone. Imagine an air taxi that takes off vertically, then quietly and quickly carries you over the congestion below, giving you back that time you'd otherwise spend sitting in traffic. Technology has advanced to the point where designing and operating an all-electric aircraft is completely viable. Our team has been discreetly designing and flight testing this vehicle and is looking for talented individuals to see it through certification and high rate production.
Overview
Joby Aviation is seeking a passionate and driven test pilot to join our flight test team. This role requires a wide range of knowledge and skill that includes planning and flight testing experimental CTOL/VTOL fly-by-wire aircraft and supporting all certification flight test related activities. Formal test pilot training and/or experience is essential, as is a flexibility in outlook to adapt core flight test principles to a radically new aviation environment. Either or both VSTOL and DER or AR qualification is desired.
Responsibilities
Perform flight test activities including test planning, text execution as pilot (both remote UAV and inhabited flight test), chase pilot, flight debriefs and post flight analysis and reporting
Perform simulator testing both both development, Failure Modes and Effects Testing and other purposes
Contribute to flight readiness reviews, test safety reviews and other flight test admin activities
Perform flight test engineering duties including test card preparation, test direction and other control room responsibilities
Perform miscellaneous engineering duties as tasked
Complete all required documentation in accordance with established company and FAA procedures
Observe all laws, regulations and other applicable obligations wherever and whenever business is conducted on behalf of the Company
Expected to work in a safe manner in accordance with established operating procedures and practices
Other duties as assigned or required
Required
Long course graduate of recognized test pilot school or, exceptionally, equivalent on-the-job training
At least 3 years additional flight test experience post training, with at least 50 hours experimental or certification flight test experience as test pilot
Bachelors of Science degree or equivalent experience and training
Fixed Wing and / or Rotorcraft Commercial Certificate
A minimum of 1,000 hours pilot in command flight time
Excellent interpersonal skills
Ability to work extended hours and travel as required
Read and speak English proficiently
Desired
Both fixed wing and rotary wing flight test experience, with principle experience in fixed wing
AV-8 or F-35B experience and/or V-22 experience
FAA certification flight test experience
Flight instructional experience
Test pilot school instructional experience
Experience with all-electric aircraft
Flight test DER or AR
Apply
Your application has been successfully submitted.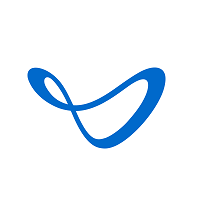 Electric Aerial Ridesharing